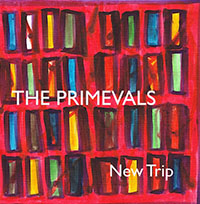 New Trip – The Primevals (Triple Wide)

Four decades and 11 albums into this caper, Glasgow's Primevals are doing the rough and ready rock and roll thing as well as anyone, and better than most.
Well into their second life after reformation, their consistency is astounding. "New Trip" was spawned in lockdown, recorded over two fraught months in late 2020 and hit the online racks, via the band's own imprint, early this year.