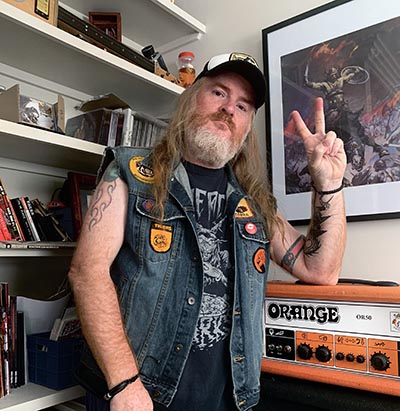 1. Dion Lunadon "Beyond Everything" Album
This is the second solo album by ex-D4 member Dion Lunadon. I actually discovered his first album via a review on this very site and loved it instantly. If anything this one is even better - a really cool mix of super raw Stooges-y guitars, moody synths, atmospheric interludes and balls-out garage rock.


2. Love Gang "Meanstreak" Single
This band's debut album "Dead Man's Game" was one of my favourites of 2019 so I was stoked to get this tasty morsel from their follow up due in January 2023 on the excellent Heavy Psych Sounds label. It's a roaring greasy blues proto metal number that absolutely pummels the listener. Kind of sounds like Budgie meets Motorhead and all the awesomeness that would entail.