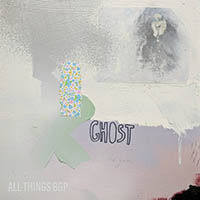 All Things BGP - Black Ghost Party (self released)
It's fact, not theory, that when Sydney and Brisbane musicians of a certain age and underground persuasion seek a sea change, they head for the New South Wales Far North Coast. And why not? It's often wet and always humid, but the parts not spoiled by hideous yuppies and mad anti-vaxxers are damned idyllic.
Can't tell you whether all the members of Black Ghost Party are Lismore born and bred or blow-ins from the Big Smoke, but it's not important. They've been alternately cajoling and searing local ears since at least 2004 so they're part of the furniture, and this release of 11 songs is available on LP or as a download.