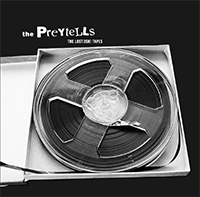 The Lost(Ish) Tapes – The Preytells (Fantastic Mess Records)
It's a four-song EP from an obscure (at least on the other side of the country) Adelaide band that deserved prominence - and might have managed it if they'd come from Sydney. The Preytells formed in 1986, shared stages with just about every worthwhile underground local band of the era.
These songs were among sixn recorded in '92 for release by Greasy Pop. Alas, the band fell apart before that could happen, and singer Mick Reed left this world a month later. The tapes have been exhumed by boutique label Fantastic Mess Records and are superb '60s punk-inspired rock and roll.