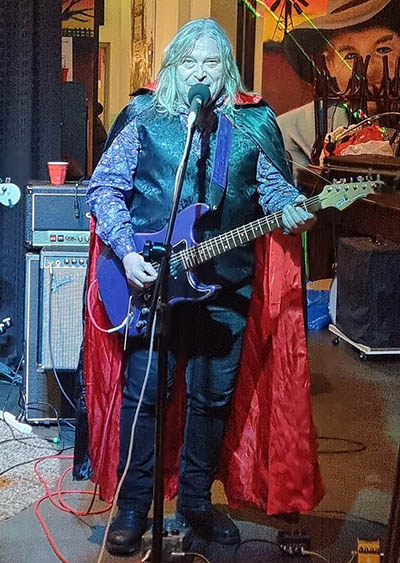 The Damned: A Night Of A Thousand Vampires (Live in London) 2CD & Blu Ray
One of my all-time favourite bands. The Damned can do no wrong. Been blasting this a lot over the summer.

Evil Roomers: "Then Again/Revibe" 2CD
Comprising of an Evil Roomers rehearsal tape plus an additional disc of reworked and overdubbed recordings. Listening to this it is clear that the late Ian Krahe provided X with quite a lot of music that lives on in many of their signature songs.

Albert Bouchard: "Re-Imaginos" CD
Originally released in 2020, I only managed to grab a copy this year. Former Blue Oyster Cult (BOC) drummer Albert Bouchard re-imagines their much-maligned "Imaginos" concept album, originally a Bouchard solo project, released back in the mid-80s. "Re-Imaginos" features all new recordings and a double-album's worth of material as initially intended. His talent as a writer and arranger is fully evident here, and the understated acoustic based backing lets the songs stand on their own without distraction. It is easy to see how the quality of BOC releases following his departure dropped in quality, his absence highlighting the importance of his artistic contributions to the original band. Guests include Ross "The Boss" Friedman and former BOC bassist Joseph Bouchard.