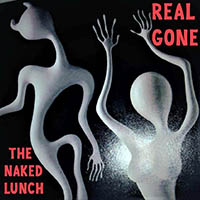 Real Gone – The Naked Lunch (self released)
Hello Barflies. The Farmhouse has been rocking these past few weeks as I've been kindly gifted an advance copy of The Naked Lunch's album "Real Gone" and it's full of surf-punk-pop tunes.
The album is a couple of covers as well as the single, also called "Real Gone" which I reviewed a few weeks back here at the Bar, so I was very excited when this landed.