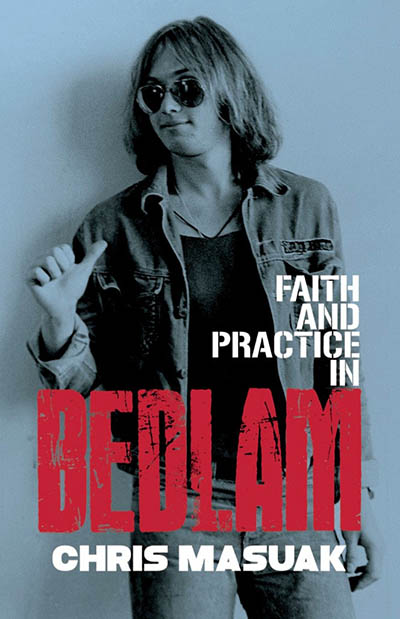 Faith and Practice in Bedlam
By Chris Masuak
(High Voltage)
The rock and roll biography, usually ghost written within an inch of near life, seldom rises above the squalor of tabloids in terms of literary merit. A chronological narrative structure occasionally framed as a flashback is as good as it gets.
Think of sports biographies with guitars.
Unsurprisingly, reviews of Chris Masuak's new book have been thin on the ground. Firstly, because the book will probably upset his old band mates and their wrath has become legendary.
Secondly, I suspect, because - like its author - this book is quite the odd duck.
When confronted by the unusual, most pundits wait for someone else's opinion before voicing their own. Especially when they don't want to miss out on the chance of potential support slots.