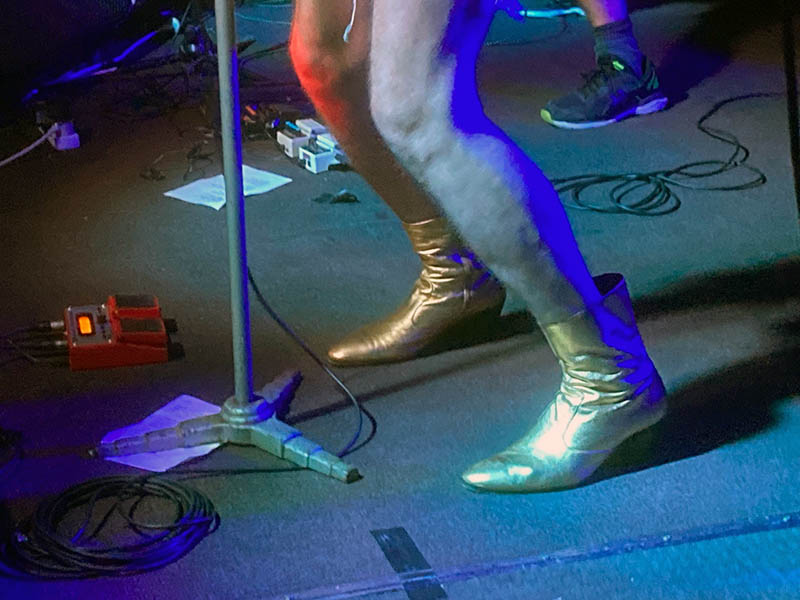 Tim Rogers frontign the Hard-Ons is As Beautiful as a Foot.
Hard-Ons
Ratcatcher
Enigma Bar, Adelaiude
Saturday, April 3, 2022
Long story short - I'm still reeling. The Hard-Ons have crossed the Rubicon and what they're doing in Australia is anyone's guess. Right now they should be out slaying the world, Europe then USA, then South America. We're damned lucky to have them. I might add, I don't reckon we deserve them.
Cull was mean to be the opemnig band but cancelled. Dammit. I've tried about six or seven times to get out of the door to see them. The one time I get there ... Reports have reached me that they're damn fine.
New support, Ratcatcher, went on later than planned because one of the folks in the band second on the bill couldn't do it – thanks COVID.