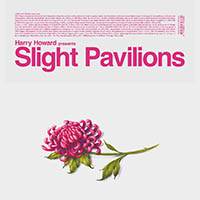 Harry Howard Presents: Slight Pavilions – Harry Howard (Cranes Records)
If you'd made this LP, you'd be bloody proud. It's a triumph, as far as I'm concerned.
How to get your attention?
Ah.
Remember those "Nuggets" compilations when they first came out, tipping what we knew of the 1960s upside our heads? How so many of those tracks had such a unique joy of life, such a moving intimacy?
"Slight Pavilions" sounds nothing like those "forgotten" independent records of the 1960s, but it certainly does have that joy of life, a profound intimacy, and more than a touch of the backyard rebel. It also echoes that strange late 1970s and early '80s period when so much experimentation was taking place... Technologically, the difference between then and now is profound and borderline unbelievable.