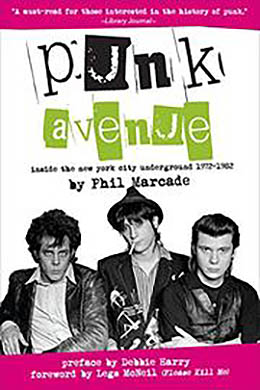 Phillippe Marcade was briefly drummer and then frontman for long-running New York City band The Senders, and a close confidant of many on the CBGB and Max's Kansas City scenes.
Born in France, for the most illegally living in NYC, he rode the rock and roll roller coaster as hard as anyone in Lower Manhattan.
"Punk Avenue" - the title is a play-on-words reference to the Park Avenue location of Max's - is a fantastic read. There are no dead spots; Marcade tells his story colourfully, underlined by droll, self-deprecating humour.