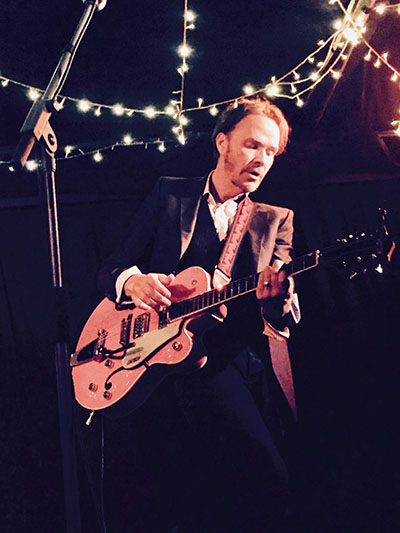 Dateline: Adelaide. Hugo Race (pictured right) and Michelangelo Russo arrived at the venue shortly after 4pm, just in time for a swift soundcheck, have a couple of beers, smoke a couple of rollies and a cigar (respectively) while Michael Plater was on.
Quizzed later about their 4am wake-up to drive from St Kilda to Adelaide's West End, Hugo denied it being a hard trip. "Warsaw to Paris, that's a hard drive" … you knew he meant non-stop.
And it's not the first time Hugo's done this drive; this time he was captivated by the patterns of light, the yellows of the rapeseed, a stand of blasted trees waving in the wind… Charlie Marshall does this kind of thing. Not so much old school as a rediscovery of the essence of travel.