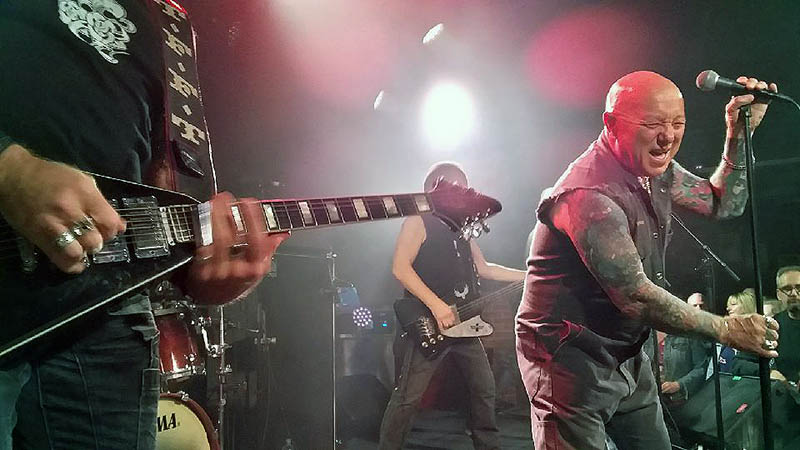 Rose Tattoo
Hard-Ons
The Meatbeaters
The Gov, Adelaide. Friday, April 12 2019
Photos by Somnambulist Dillinger
The morning after the night before I'm trying to make sense of it. My ears are still hissing like a grumpy king brown, so I guess it's time I used earplugs at gigs.
Here's a question for you. What does Angry Anderson, rough'n'tough rock'n'roller, taste like?
I'll come back to this.