Details

By

James Wallach

James Wallach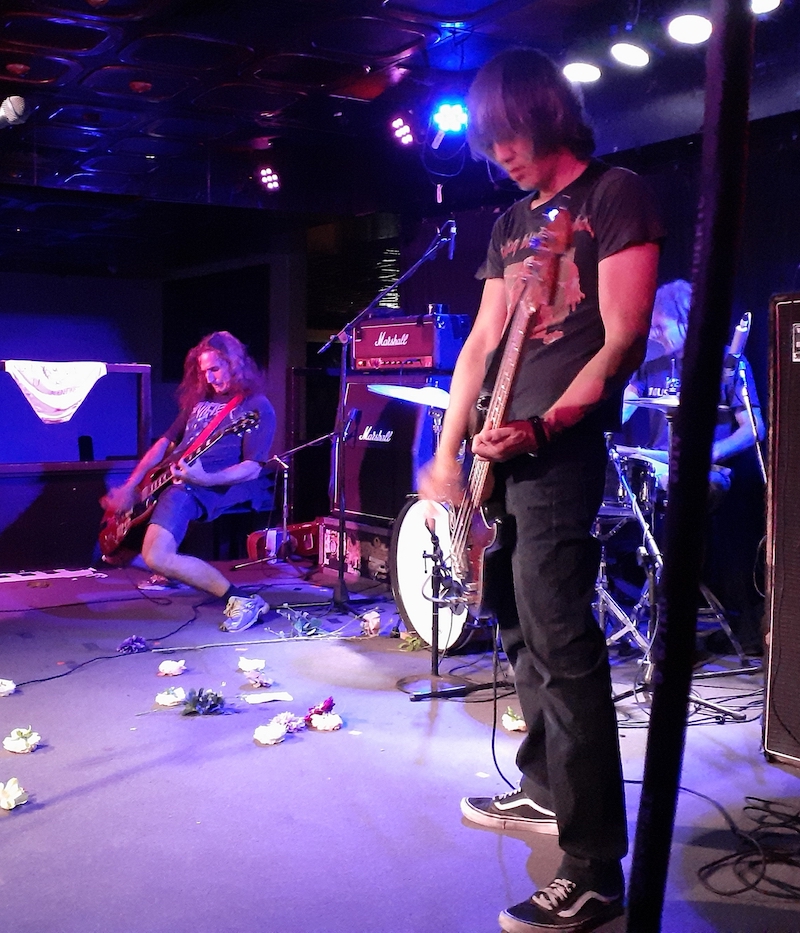 Blackie, Julien and Ray from Nunchukka Superfly.
Nunchukka Superfly
White Knuckle Fever
Bitchcraft
Babymachine
Garry David
Marrickville Bowling Club, Sydney
Friday, February 21, 2020

Friday night and gig-bound, I really had no idea what to expect. Part of the thrill of seeing a multi-band bill is to be blown away by a group you're unfamiliar with although I was armed with the knowledge that only one, Nunchukka Superfly, is familiar so I was attending with an open mind.
First up was Garry David. Without previous knowledge who Garry David was, I was expecting, maybe, a solo guitarist singing busking style songs with an inner city bent? Wrong.
Details

By

James Wallach

James Wallach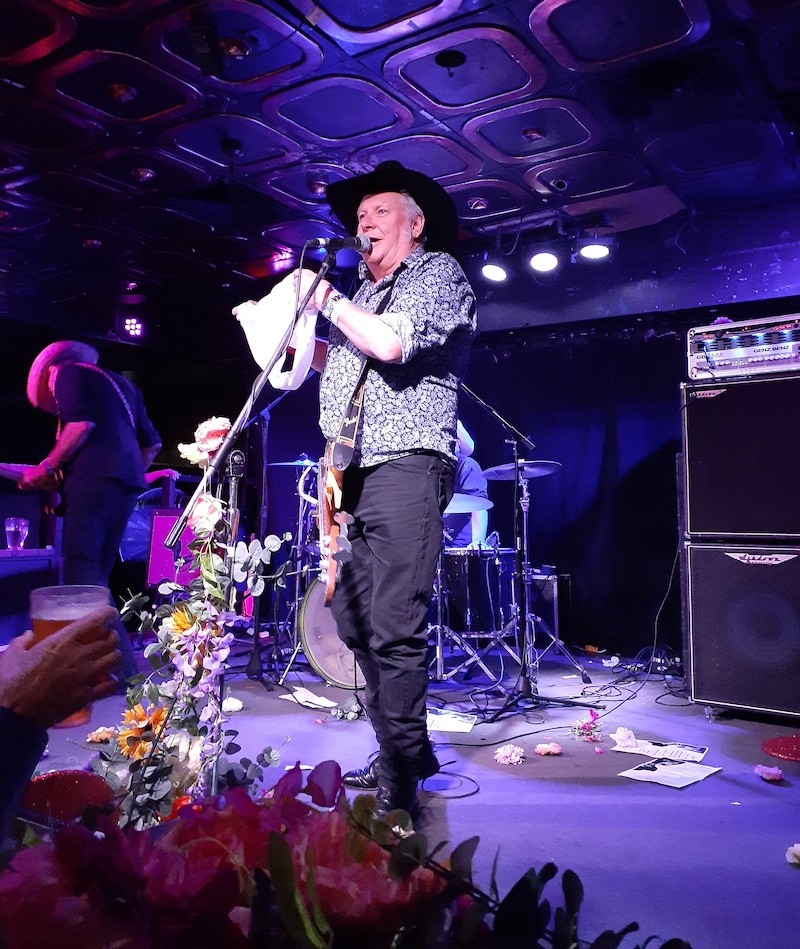 Hoody from The Johnnys revels in a pair of undies last seen on a stage when Tom Jones played Marrickville Bowlo.
The Johnnys
Molting Vultures
Jupiter 5
Marrickville Bowling Club
Friday, February 14, 2020
After a hard day of work at the end of the week, the temptation to see three A-class bands at Marrickville Bowling Club was hard to resist.
I don't usually plug bistros but I have to say that what might appear to be basic club or pub food was done exceptionally well at the Bowlo. Hats off to the Marrickville Bowling Club for having a fantastic diner.
After that meal and time well spent watching planes from around the world fly over as the sun set over the greens of the club with a Young Henrys Newtowner beer in hand, it was time to see Jupiter 5.
Details

By

Robert Brokenmouth

Robert Brokenmouth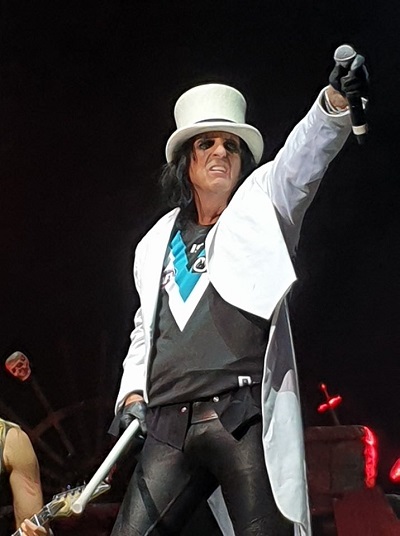 Alice Cooper
Airbourne
MC50
Adelaide Entertainment Centre
Tuesday February 10, 2020

Batty Kay photos

Before I start, if you love rock'n'roll and miss these shows I'm telling you now, you don't love rock'n'roll.

In fact, if you do miss these shows, I'll never speak to you again.

Wait, that's not much of a threat.

See, I told The Barman I ain't doing no more reviews. But we're in the midst of a horrible upheaval and I can't write anything except song lyrics and reviews right now.

Bastard, Barman. Taking advantage of a poor lost Adelaide boy.

Okay, let's start with the Encyclopaedia Britannica. The 2010 edition ran to 32 volumes, over 32000 pages.

Now, I think you'll agree that every rock'n'roll trope deserves an entry in a Rock'n'roll Encyclopaedia. Right?

Righty right, droogie.