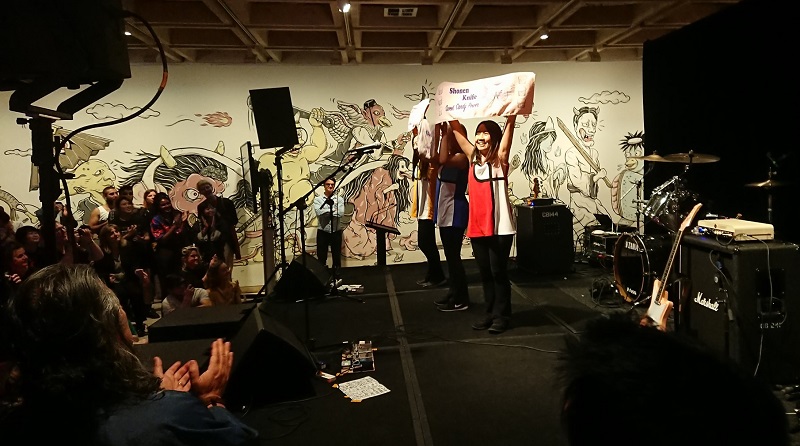 Craig Norman photo.
Shonen Knife
New South Wales Art Gallery, Sydney
Wednesday, November 7, 2019

In which we discuss the topic "can art be fun?".

Most young New South Welsh men and women encounter the Art Gallery of New South Wales but once on school excursion. Packed off in buses to pay respect the big historical back drops and listen as the dead beat teacher saw the modern stuff and hear them proclaim they could have done that.

Of course they didn't. They wouldn't be teaching mongrels like us if they could.