Details

By

Patrick Emery

Patrick Emery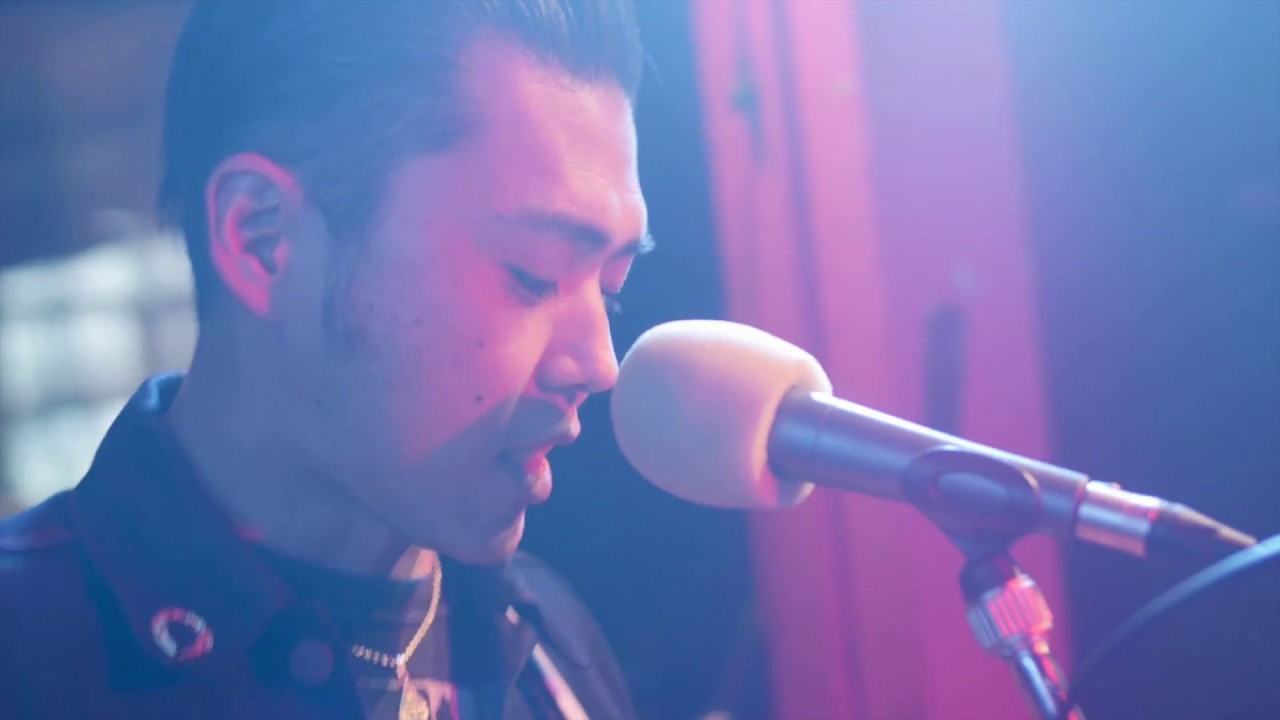 Nao of Stompin' Riff Raffs. 3PBS-FM photo.
Stompin' Riff Raffs

Northcote Social Club
Minibikes

Merri Creek Tavern
Saturday, December 14 2019
One-time I-94 Bar writer Trevor Block once described Melbpurne suburb Northcote as "the capital of the People's Republic of Darebin". Trevor's colourful description had some currency at the time: you could still find Californian bungalows inhabited by half-a-dozen social security recipients-cum-performance artists, including an aging dreadlocked hippie who quoted Engels over late breakfast and invoked Proudhon in defiance of the sticky note instruction to avoid using the carton of soy milk in the fridge.
But times have changed. Northcote is still, according to psephologists, the hub of the Melbourne inner-city leftie latte culture, the loud, politically correct class who drown out the quiet Australians of the suburbs and regions. True, there is plenty of good coffee to be found in Northcote, but the fact that the only significant community uprising in recent times was about the council's plan to restrict parking ("What? I can't park both the Beemer 4WD and the Jeep Cherokee in front of the house? And where will I park Angus's new Mercedes Sport?") says everything about the sanctimonious hypocrisy of the middle-class.
Read more: Latte? What latte? Make mine a Minibike with some Stompin' Riff Raffs
Details

By

James Wallach

James Wallach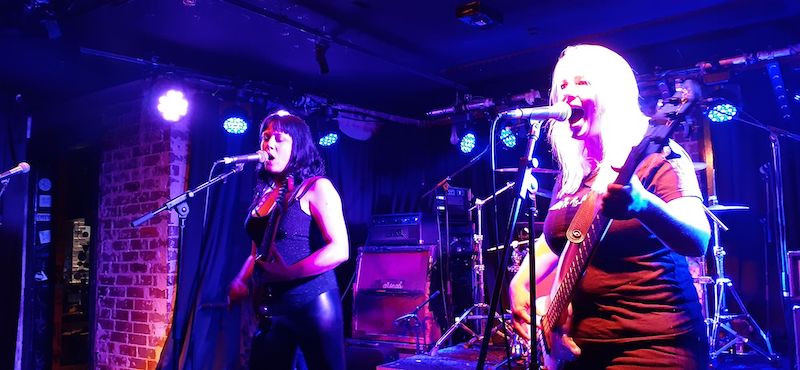 The Mis-Made in fulll flight at Sydney's Lansdowne Hotel.
The Hard Ons + Arse + The Mis-Made
Lansdowne Hotel, Sydney
December 13, 2019
Didn't think I would get to see this gig but very happy I did. If anyone says that girls can't rock, they obviously were not at the Lansdowne tonight to see The Mis-Made.
Mis-Made kicked off the proceedings with a tight set of blitzkrieg killer metal tunes. This is the sort of set that gives you goosebumps. Guitarist-singer Jessamine Finlayson's vocal style reminded me of Patti Smith and the band was tight.
Arse came up next with a toxic concoction of brutal, kinetic energy. In your face rock and attitude. Always a pleasure to watch.
Read more: Hard-Ons deliver in homecoming gig at the Lansdowne
Details

By

Patrick Emery

Patrick Emery
Kid Congo and the NDE

Curtin Hotel, Melbourne

Wednesday, November 13, 2019
Alex Lianeris photo
It's said John Curtin (whose name was taken by tonight's venue) used to get on the sauce a lot, back before he became Australian Prime Minister and took on the mantle of one the Labor Party-endorsed accolade of "Australia's greatest ever wartime Prime Minister".
In truth, there's not much competition: Bob Menzies was only PM long enough for his Country Party colleagues to politically knife him, and back in the heady days of World War I, Billy Hughes' leadership style made him less friends than a Metwurst merchant in downtown Paris.
Anyway, I digress. Curtin cleaned up his act, got the PM gig in 1941 and dropped off the twig four years later, two months after Russian tanks had barrelled through Berlin, and a month before the Enola Gay put a brutal end to the war in the Pacific.
Kid Congo used to do a lot of shit, a lot of bad shit that probably should've killed him a few times over. His band mates and friends haven't fared so well; some years back Kid realised his own habits were suffocating his love of music, and his punk rock attitude, so he quit the juice, the sauce, the gear, the candy, the rock, the powder, the stuff and the snuff.
Harry Howard had his own near-death scare; indeed, his health was so dire his doctor still reminds him how close he came to mortality (the scare provided the inspiration for the title of Howard's band – NDE (Near Death Experience). Indeed, one of Howard's NDE members, Dave Graney, got his own rude awakening some years back when he coughed up blood on the Paris Metro.
Kid is back in Australia for the fourth time in under five years, coinciding with the launch of his old friend Kim Salmon's new biography. The Pink Monkey Birds have stayed home, so Kid's picked up a local backing band in the form of Harry Howard and the NDE. It's a neat synergy – back in the day Kid Congo moved in common circles with Howard in Crime and the City Solution and These Immortal Souls, and with Dave Graney and NDE drummer Clare Moore during The Moodists' UK tenure.
Tonight is Kid's only headline gig at the (John) Curtin Hotel. It's a packed crowd, squeezed in the Curtin's sometimes sub-optimal confines.
Kid is as iconoclastic as ever. He's wearing a middle-age man's wig that probably deserves its own flammability warning, his face contorts into a myriad of deranged expressions last seen on the 11.34pm train to Hurstbridge and his arms flail around like a psychedelic praying mantis. When Kid tells a story, it rambles like your eccentric uncle telling a story about his latest entrepreneurial plot, seems like it's getting to a notional conclusion than ambles out to pasture. But no-one cares.
Dave Graney is as sartorially impressive as ever, the combination of brown bowler hat and pencil moustache suggesting a devious banker on the sidelines of 'Peaky Blinders' (and special mention of Dave's periodic bass guitar swipe across the front of the crowd – that man knows moves). Harry Howard churns out those chunky post-punk chords that makes his band so good, and Edwina Preston could be playing the phone book and it'd still make the band even better. Every band Clare Moore has ever played in has been shit hot – and that's more than simple coincidence.
|The set starts in Pink Monkey Birds territory ("LSDC", "I Found a Peanut", "Black Santa"), then slides into some NDE ("The Only One") and back in time to The Shangri-Las ("Sophisticated Boom Boom"). The band sounds just like you might think it should – dirty and garage but in a post-punk sort of way. "New Kind of Kick" is intense without intimidating, and the cover of Suicide's "Diamonds, Fur Coat, Champagne" provokes shit-eating grins across the crowd.
Then it's back to NDE territory and a call and response between Kid and Ed Preston on "She Doesn't Like It", before rounding out the first bracket with The Gun Club's "Sex Beat".

The encore starts with a Bowiefied cover of Spencer P Jones' "When He Finds Out", and we remember that Spencer's last ever appearance on stage was alongside Kid, 18 months earlier. Age shall weary Spencer no longer, tragically for all who knew and loved him. Then we get The Cramps' "Garbageman", the ultimate trash song in more ways than one. We're all garbage in a sense, waiting to be put out when the time comes. But until that happens we've got Kid Congo to remind us why life is worth living.