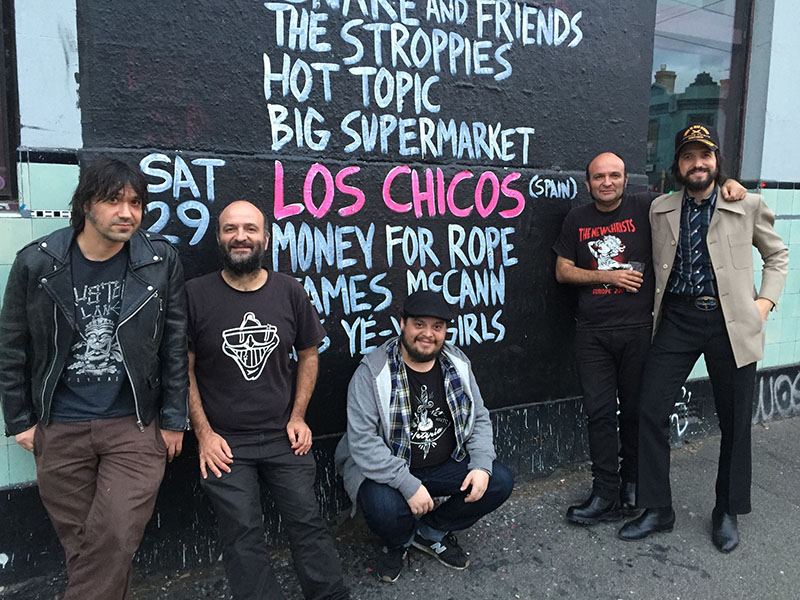 Los Chicos at The Tote.
Schadenfreud is a German term that translates loosely to "watching Collingwood lose".
OK, maybe that's too harsh: anti-Collingwood (that's the Australian rules football team for those born above the Barassi Line in Australia, and any of the Bar's overseas readers) sentiment is tied up with class-based bias, and a lingering resentment at the club's rampant success back in the day. The modern Collingwood team is great to watch, and would have been a worth winner, had the battle-hardened Weagles not worn the Pies down.
The prospect of heading to The Tote, nestled in the edge of the old Collingwood flat, on a night of Magpie disappointment, was potentially worrying. In the end, the Pies fans were thin on the street, no doubt drowning sorrows in some other sporting bar.