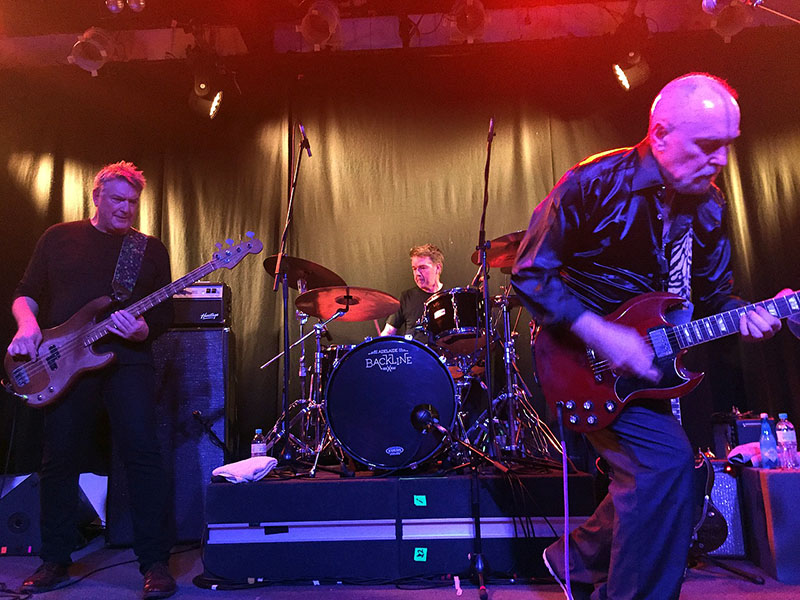 The Aints in full flight: Peter Oxley, Paul Larsen and Ed Kuepper, with Alastair Spence obscrured. Mandy Tzaras photo.
You knew something special was up in Adelaide tonight because as you approached The Gov, heading determinedly back to the carpark was a small group of lone pushing-toward-pensioner men, each clutching the same record: "The Aints Live at The Sarah Sands 1991". There can't be too many left of this, they only made 300; get yours at the gig; two LPs, $50.
Now then.
Ever hear of Reid Fleming, World's Toughest Milkman? Good. Now you have.
The first comic came out, it must've been 30 years ago. I had a T-shirt, gave it to Bob, who has cherished that damn thing for about 25 years now. I did my heart good to see Bob bouncing around tonight in that tattered t-shirt. "I thought I told you to SHUT UP!" Fleming bellows from the shirt. It perfectly matches the night.