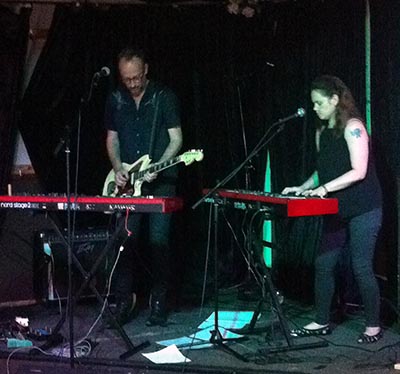 If you've not seen or heard Andrew McCubbin play, or if you have but not seen his current set, drawn from his new LP "Where Once There was a Fire", then I can only urge you to do so.
They're in Adelaide tonight but McCubbin and Melinda Kay toured Europe earlier this year to a strong response from crowds, most of whom it is fair to say, were unfamiliar with the music.
The new album is a deeply romantic, sweet, painful, exhilarating slow burn. So, no, they're not Marky Ramone (who played tonight elsewhere) or the Cosmic Psychos or a Birthday Party covers band.