Details

By

The Barman

The Barman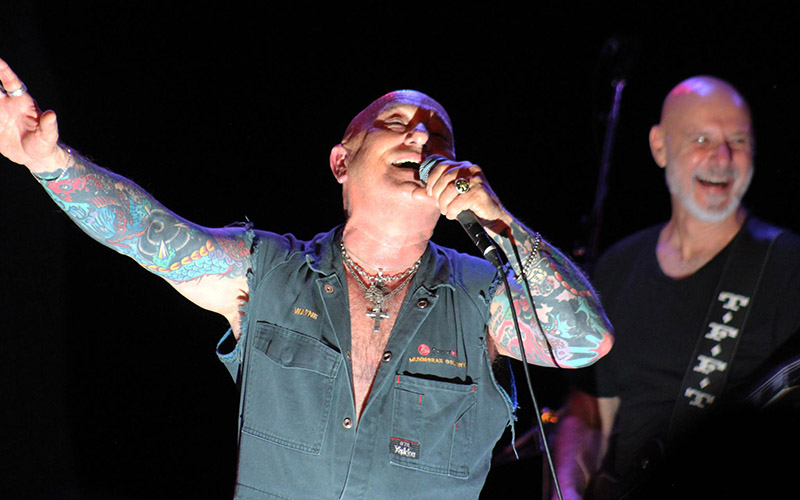 Angry Andrson pontificates and Bob Spencer enjoys it. Shona Ross photo.
Rose Tattoo
Hard-Ons
Metro Theatre, Sydney
Friday, March 29 2019

Photos by Shona Ross
There were plenty of people giving plenty of reasons why people should not go to this gig. The announcement that Rose Tattoo would team with the Hard-Ons for a the national "Still Never Too Loud" tour caused some people to lose their shit online - and not in a good way. More on that soon.
The more mundane reasons were timing ("it's a Friday night in Sydney after a long working week, maaaaan"), the venue ("the sound at The Metro is sooooo dodgy") to ignorance ("I never heard that was on") so most of it was nothing unexpected. Another apathetic night in the Harbour City.
Then there was The Angry Issue.
Read more: Politics gets left at the door for good time rock and roll
Details

By

Robert Brokenmouth

Robert Brokenmouth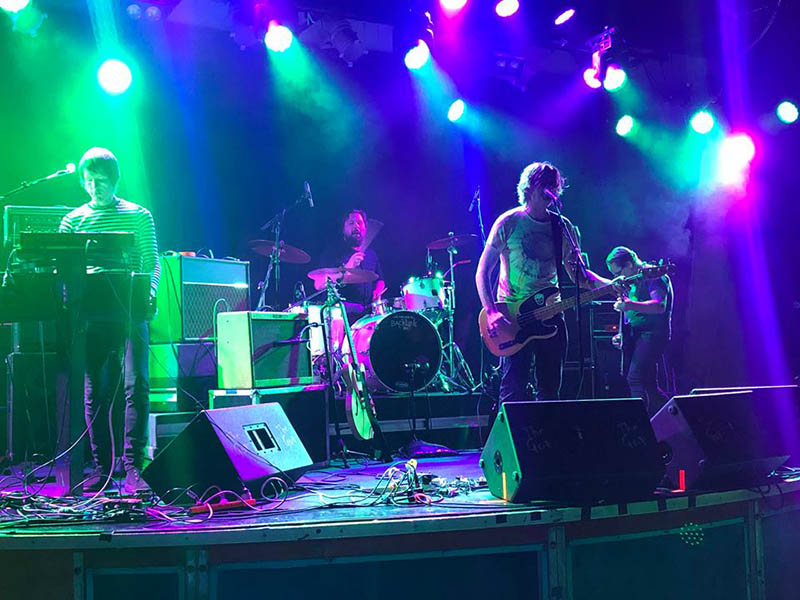 Subtract-S warm up The Gov. Rick de Pizzol photo.
The Magic Numbers
Subtract-S
The Gov, Adelaide
March 26, 2019
Photos by Rick de Pizzol
Ho to the Gov once more, to attempt to find a car park which may not exist, to finally succeed in an adjacent suburb, and plodge back the way I drove, feeling not remotely conspicuous as a I pass several pubs with the locals whooping it up, trailing behind a herd of badly-dressed bumpkins heading, it seems, in the same direction.
No, thankfully, they're not; the Entertainment Centre across the road has another do on and the streets are filled with the aforesaid bumpkins and, perhaps needless to say, their cars. I don't know whether the local council is aware of the hideous car parking problem in these suburbs, caused mostly by the Ent Cent, which I thought had ample parking, but I have decided every night from now on I shall drive to where I left my car tonight, and walk to the Gov and back. Excellent cardio.
Details

By

Robert Brokenmouth

Robert Brokenmouth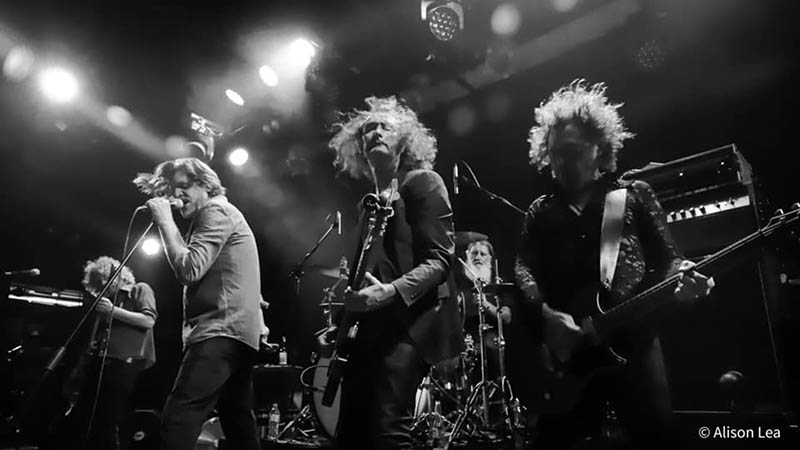 The Beasts
The Johnnys
The Gov, Adelaide
March 17, 2019
Photos by Alison Lea
It's the last night of the Adelaide Festival and the city centre is abandoned to the tourists, and no doubt some "end of festival" official shindig, doubtless adding anodyne "vibrancy" (one of Adelaide City Council's favourite buzzwords) to the joint.
Meanwhile, Adelaide's finest and most intelligent people are voting with their wallets and pile into the Gov, many having come from miles around. One bloke is here with his wife from Kangaroo Island (more expensive than a trip to Melbourne or Sydney); another bloke flew 300 miles to arrive at 4pm, with a return flight at 8am. There are many happy drunks.
Tonight was the most beautiful gig I've seen in years, if not ever. I cannot remember a more wonderful, cathartic experience.