Details

By

The Barman

The Barman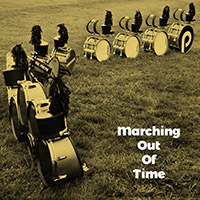 Marching Out of Time – Various Artists (Popboomerang)
With 115 releases to its credit, Melbourne's Popboomerang is as an amazing independent record label success story and a beacon for under-the-radar Australian pop. Presuming, of course, that success is measured in quality music and not sheep stations.
The labels been a long-time labour of love for owner Scott Thurling and that passion makes his decision to close it down, at least for now, all the more noteworthy. In his own words:
Being locked up can do funny things to you! I will admit to feeling a little frustrated on July 24, 2021, when I made the announcement to end Popboomerang Records. The news might have been a surprise to some, but it was one I had been contemplating for a while.
Covid-19 challenges to running a label were the tipping point after 18 months of cancelled live events and the gigantic increases in the price of international postage which was making exporting almost impossible.I had also recently established a new record label, Sound As Ever 90-99, focussing on Australian '90's indie music, which was taking off, and it felt impossible to do justice to both ventures at the same time.
Details

By

Robert Brokenmouth & The Barman

Robert Brokenmouth & The Barman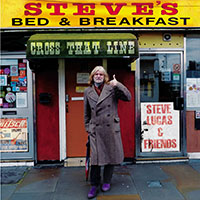 Cross That Line – Steve Lucas and The Rising Tide (Aztec Music)
Steve Lucas, last man standing from Australia's mighty underground legends X who, back in the day, I expect would have thought of themselves as a powerful rock band. Live, no-one would want to follow them ... and like The Saints and even Radio Birdman, they got called "punk" anyway. Pigeon-holing is for pigeons and gugs. I'd love to have been able to see X and Rose Tattoo in the same week.
Like many veterans of the music industry, Lucas has an unavoidable musical legacy. Which I expect can be both a blessing and a curse. So, for those expecting X Mark 32 and won't take no for an answer ... "Cross That Line" ain't for you. I always thought 'punk' was a state of mind about expressing the individual, not everyone wearing the same uniform and going to the same gigs. My approval or t'otherwise of any record is irrelevant, no matter what the genre. Remember, I'm a big fan of (among others) Gzutt, Peg Leg Sam, Thelonious Monk and Jon Wayne.
Read more: Kinda blue and cooking, X man Steve Lucas pushes his own boundaries
Details

By

The Barman

The Barman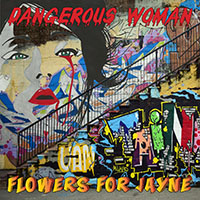 Dangerous Woman – Flowers For Jayne (self released)
Guitars are unfashionable, ergo Sydney's Flowers For Jayne will never be musical flavour of the month with contemporary tastemakers or scenesters. And that's fine. If you're reading this, chances are you're not one of those people anyway. You think R&B is Stax or Motown 45s and hip hop is nothing more than softcore aural wallpaper.
Drums, bass and guitar (turned up loud) with a voice somewhere in the middle is a timeless configuration. Flowers For Jayne is a classic "power trio" - both in the heavy sense of the term and for having a keen sense of dynamics.
The band is the vehicle for vocalist-guitarist Jayne Murphy, former Lime Spiders member and woman about Sydney town, and she's joined by ace rhythm section Jess Ciampa (drums in Bernie Hayes Quartet, The Nature Strip, Dog Trumpet, Jeff Duff Band, Smelly Tongues and others) and Phil Hall(Sardine v, Dropbears, The 68 Comeback, Lime Spiders, Flaming Hands, Matt Finish, Roddy Ray'Da & The Surfin' Caesars).
Subcategories
Artifacts and reviews from days gone by.