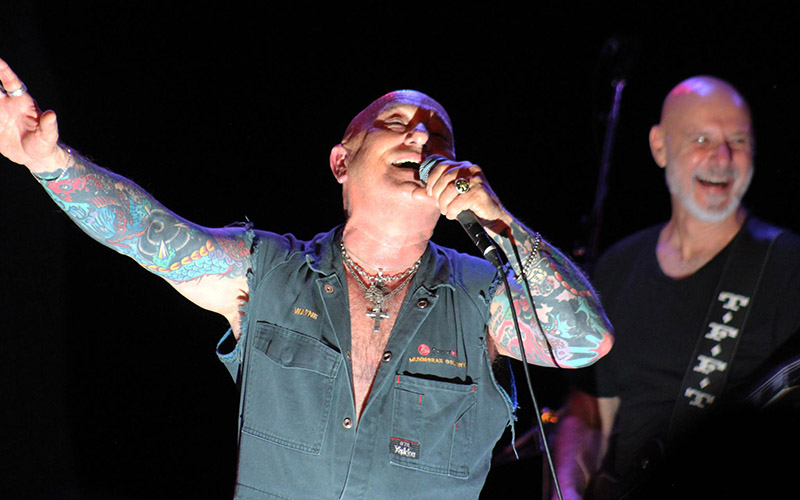 Angry Andrson pontificates and Bob Spencer enjoys it. Shona Ross photo.
Rose Tattoo
Hard-Ons
Metro Theatre, Sydney
Friday, March 29 2019

Photos by Shona Ross
There were plenty of people giving plenty of reasons why people should not go to this gig. The announcement that Rose Tattoo would team with the Hard-Ons for a the national "Still Never Too Loud" tour caused some people to lose their shit online - and not in a good way. More on that soon.
The more mundane reasons were timing ("it's a Friday night in Sydney after a long working week, maaaaan"), the venue ("the sound at The Metro is sooooo dodgy") to ignorance ("I never heard that was on") so most of it was nothing unexpected. Another apathetic night in the Harbour City.
Then there was The Angry Issue.