Details

By

Robert Brokenmouth

Robert Brokenmouth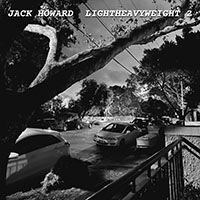 Lightheavyweight 2 - Jack Howard (self released)
Jack Howard?
Trumpet player. One of the guys in the Hunnas horn section. And The Horns of Contempt.
Who's been playing with Midnight Oil a lot over the last few years. Special gigs with X, a few with Hunnas, but ... you know. Day job, kids ... who has time to be creative these days?
Jack can't let go of the creative bug. In between all those suburban things, he's been doing solo material, working with the band Epic Brass (a sight to behold) ... good, God, there are 15 releases on his Bandcamp page!
Details

By

The Barman

The Barman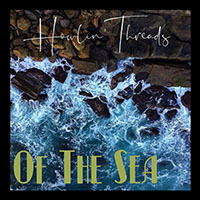 Of The Sea – Howlin' Threads (Meinshaft Records)
An EP with a generous serving of guests, "Of The Sea" is nothing if not true to Howling Threads' Detroit-via-Darlinghurst musical roots. Which sits just fine around these parts.
If you don't know already, Howlin' Threads is a trio whose members are located in and around Canberra and Wollongong. Dylan Thomas (guitar and vocals) and drummer Adam Fermo were in notable Newcastle band The Fools in the '90s while bassist Matt Houston was briefly in Tumbleweed.
Details

By

Robert Brokenmouth

Robert Brokenmouth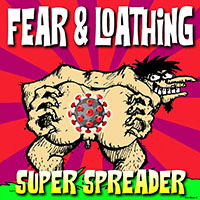 Super Spreader - Fear and Loathing (EC Productions)
So, to Adelaide's Fear and Loathing, an outfit who described themselves as "punk" way back in 1981 (or whenever the hell it was) and who are still standing, and who are also still punks (I've seen their toilet, it's STILL revolting). Now, as guitarist and maestro Chris Wiley once explained to me, for a long time FAL were fun but not very good. But, because they kept going and no-one stopped them, they "accidentally" became good.
To see Fear and Loathing (especially in Adelaide) is to witness what the past should have been, and what the future might be. I've seen the band a number of times, and every now and then I spend an entire night hypnotised by one member - for example, Terry, whose complex drum style and ferocity has to be witnessed to be believed, is utterly captivating.
Not this time out, however. "Superspreader" is brilliant, feral and ferocious, all jagged fucked edges and scraping vocals, pounding rhythm section that resembles a couple of out-of-control road trains (Hermann Lauss and Terry Rowe) and everybody's favourite, a twin-guitar assault meted out by Chris Wylie and Sean Tilmouth.
Subcategories
Artifacts and reviews from days gone by.