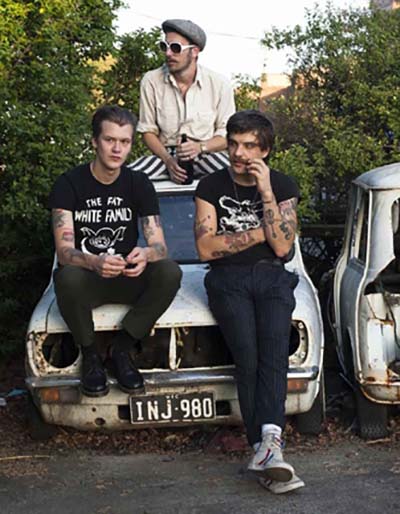 Remember ABBA? No, you probably don't want to, but there are a lot of reasons why you should. And I'll come back to this. For now, just remember ABBA.
Now, I've been wanting to see The Braves (pictured right) for several years now, and every time I've been near Melbourne they've not been playing. Finally (after touring Europe), they've decided to "do" Adelaide.
Apparently there was mulled cider available, which no-one told me about until too late. And while I missed the first act completely, and gasbagged in another room while The Howling Fog were on: but they sounded good, and people whose opinion I trust enjoyed them, so I'll have to check them out. They're on Facebook.