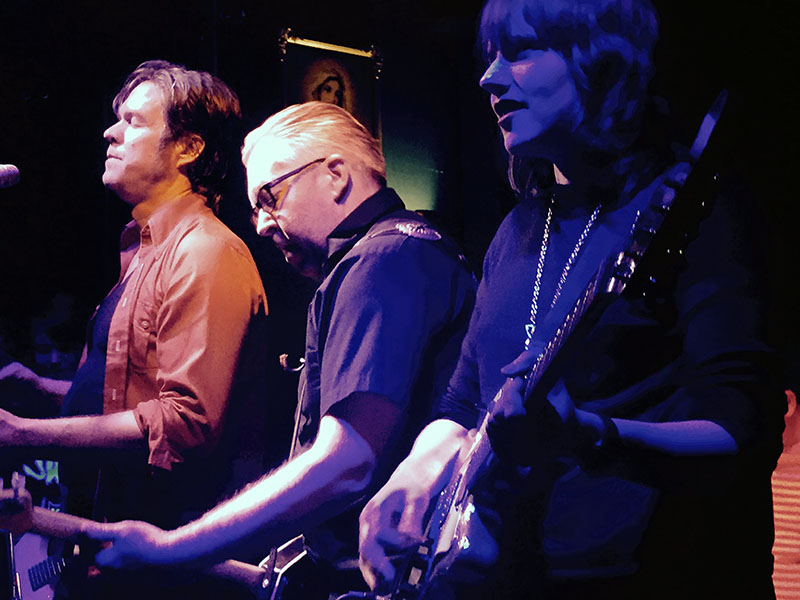 Pange, Chris and Yolanda of Beat Taboo.
The Beat Taboo,
The Metro, Adelaide, Friday, August 18, 2017
The Grace Emily, Adelaide, Saturday, August 19, 2017
Pics by Mandy Tzaras
For a while there I didn't think I'd be able to see any bands this weekend, as your poor scribe being pulled in several directions at once seems to be a bit of a hobby for some.
So we were only able to squeeze in Melbourne visitors The Beat Taboo on both nights of their Adelaide stand. I must apologise to the other bands, they know who they are, and, be reassured, I will see them again, properly.
In the meantime, I would like you to cast your mind back to the dimly recalled halls of the (yes, I know, here we go again) 1970s and 1980s.