Details

By

Robert Brokenmouth

Robert Brokenmouth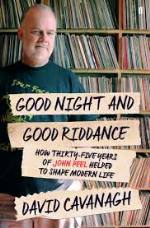 He was a BBC DJ. On the back cover there are heartfelt quotes about him from musicians as diverse as Jack White, Johnny Marr, Elton John, Robert Plant, Nick Cave and Elvis Costello.
His name was John Peel.
Here's a comment about him from Carlton Sandercock, who runs Easy Action Records in the UK:
"John Peel was quite possibly THE most important person on the radio anywhere ever ... to find a DJ that championed new bands, unsigned bands, punk bands, bands of every genre…and encouraged growth when he was employed by one of the biggest corporations in UK is staggering to say the very least … I never met him but did have him stamping on the floor trying to get me, Annie Nightingale and Nikki Sudden to shut up…
Read more: Good Night and Good Riddance. How Thirty-Five Years of John Peel Helped Shape Modern Life by David...
Details

By

Robert Brokenmouth

Robert Brokenmouth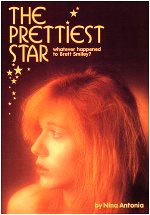 This book completely beggars belief. Top marks and way, way beyond. It's also utterly brilliant as well as being compelling reading. It'll have you ranging your emotions from laughter to sorrow and is so well researched (Nina doesn't bother much with academic references as her books come mostly from her own interviews and experience) and put together … words completely fail me.
If you've read any of Antonia's other books (on the New York Dolls, Johnny Thunders and The Only Ones) and enjoyed her style and intelligence … The Prettiest Star is so far ahead that it may as well be the best fiction you've ever read, except it's all true.
I can't believe that you'll recall Brett Smiley. He had one hit, "Va Va Va Voom", in the UK in 1974, at the height of that bizarre post-6ts glam and pop period where decent songs were generally in short supply in the charts. Oh dear, much like now? Really? I'm shocked.
Read more: The Prettiest Star. Whatever Happened to Brett Smiley? By Nina Antonia (SAF)
Details

By

Robert Brokenmouth

Robert Brokenmouth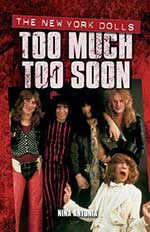 It's that time of year again, when that fat prick comes scrambling down the chimney armed with a sawn-off and robs you off all your money so's he can spend it on whores and drugs.
How fair is the world? That's what I was going to spend it on.
This being the I-94 Barr site, where rock is from Detroit, synths are for Germans and the volume is at 11, you will all have friends who love rock'n'roll. So the bookstores around the world are ready for you this Krimbo, usually armed with tomes the size of one of Mose's tablets on That Notorious Stone or That Bland Beatle or worse, Someone Who Was Someone Maybe Once (and Just Can't Get Over It) Volume 3.
Subcategories
Artifacts and reviews from days gone by.