Details

By

Robert Brokenmouth & The Barman

Robert Brokenmouth & The Barman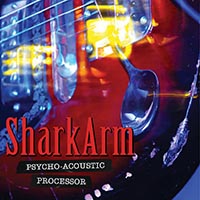 Psycho-Acoustic Processor – Shark Arm (self released)
Don't argue, just get it, and make sure you catch them live.
The Iowa brothers make enough bloody racket for eight men. Even though you'd swear they were a four-piece on first listen. Bass, drums, vocals, guitar.
Three of these are played by Nathan Iowa, while Damian pounds the hapless skins. Their songs are a rumbling chaos shot through with ordered lightning and purple viscera.
Details

By

JD Stayfree

JD Stayfree
Witness To The Crime – Gunfire Dance (Easy Action)

If you loved the Damned, Thee Hypnotics, Bounty Hunters, and Lords Of The New Church, be sure to order this gorgeous Gunfire Dance vinyl album from Easy Action and play the motherfucker as loud as you can.
It is a posthumous compilation and a thing of real beauty, designed by Dave Twist with liner notes by yours humbly, and features some really beautiful, seldom seen photos of our UK lads from back in the day.
Details

By

Robert Brokenmouth

Robert Brokenmouth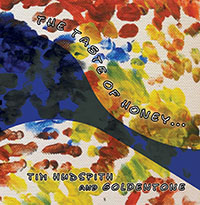 The Taste of Honey'...- Tim Hudspith and Goldentone (Dead Letter Records)
I saw Tim Hudspith play a few weeks ago. Still has that remarkably lush tone to his music, still those love songs which alternately haunt or spook the listener into a study of memory, or provoke a wry, pained smile of recognition.
We don't always get what we want, nor less what we deserve, but Hudspith twitches our romantic soul.
If you don't have one of those, I will ask you to ponder what on earth you're doing reading about rock 'n' roll.
Hudspith is a romantic of the old school. All those expectations raised and lowered, flying high then spiralling down to dust.
Subcategories
Artifacts and reviews from days gone by.