Details

By

The Barman

The Barman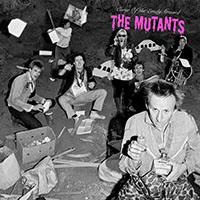 Curse of the Easily Amused – The Mutants (Liberation Hall)
The Art Punk genre is a mixed bag. Throw in a New Wave descriptor and the name can refer to anything, really. So if you're confused approaching this retrospective collection by a late '70s San Francisco band, be not alone.
At last count there were enough bands using the name The Mutants to fill a large tour bus. As well as Art Lyzak's '70s Hamtramck, Detroit, outfit with Bootsey X, there was a Pink Fairies-inspired Merseyside, UK, combo and a 2000s supergroup featuring Rat Scabies. There's even an instrumental Finnish band, so there's been a whole lotta mutating goin' on.
These West Coast Mutants sprang from the same diverse scene that had already spawned Flipper, the Nuns and the Avengers but took a more artful approach inspired by the trash films of John Waters and the vibe of Andy Warhol's Factory crew. Which doesn't mean they sound anything like the Velvets.
Details

By

Ron Brown

Ron Brown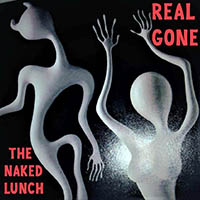 Real Gone – The Naked Lunch (self released)
Hello Barflies. The Farmhouse has been rocking these past few weeks as I've been kindly gifted an advance copy of The Naked Lunch's album "Real Gone" and it's full of surf-punk-pop tunes.
The album is a couple of covers as well as the single, also called "Real Gone" which I reviewed a few weeks back here at the Bar, so I was very excited when this landed.
Details

By

JD Stayfree

JD Stayfree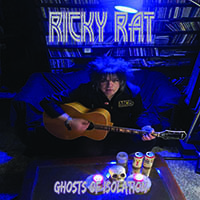 Ghosts of Isolation – Ricky Rat (I-94 Recordings)
First song bangs straight into a Ricky Rat signature, garagey, Romantics or Plimsouls-style powerpop song, with an '80s feel. If you are hip to Ricky's discography, this is his thing, exactly.
"We're still shining, we're still shining" he croons. I suspect it was most likely written during the COVID clampdown, to try to rouse his old cohorts outta those dark and depressing pandemic blues.
"Glow Of Gabriels" reminded me instantly of "Child Of The Moon". Again, this is pretty much, your quintessential Ricky Rat. A Rolling Stones-influenced song with Nicky Hopkins type piano courtesy of Jimmy Bones and a Bobby Keyes style horn solo. They really put some ace production on to this one. Jimmy Bones, the dude who's tickling the ivories does a real good job.
Subcategories
Artifacts and reviews from days gone by.