Details

By

Edwin Garland

Edwin Garland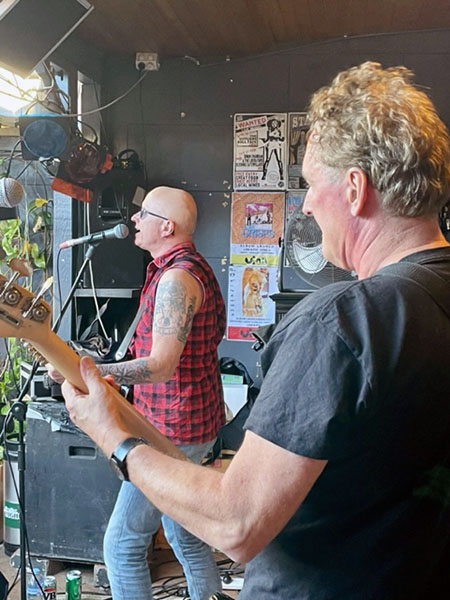 Chris Masuak and Dog Soldier
The Silver Dragons
Link and Pin Café, Woy Woy
Sunday, 21 May 2023
We still want to cling to memories of our youth and for some it's easier than others. Some say this music thing is an affliction. Others joke that it's a curse and others consider it fun.
When we were teenagers or aged in our early 20s and seeing bands I don't think we would have imagined that some of us would still would still be doing so 40 years later. In fact, I used see the musos on stage aged in their late 20s and think they were really old farts.
Well here I am on a Sunday afternoon, on the noisy express to Newcastle full of screaming kids and even louder adults bellowing, as the train weaves snake-like past the Hawkesbury River, on my way to another afternoon gig at the Link and Pin in Woy Woy. Heading to see Chris Masuak and one of his rare Australian tours these days.
The Link and Pin is venue of another time: an oasis that exudes an old-time vibe as you walk in. It's like you stepped into a place not quite rural and certainly not inner-city despite its rock posters and wall full of underground records. The beer garden is rustic and packed as the drinks flow. I have never have not had a good time there.
Details

By

The Barman

The Barman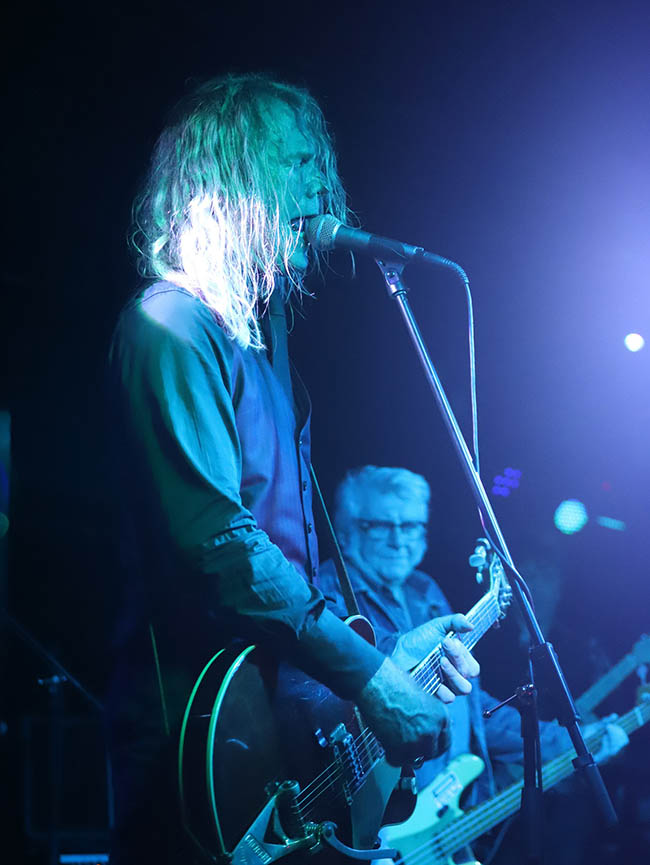 Dave and Hoody: The Crisps. Shona Ross photo
The Crisps
+ PocketWatch
+ The Hot Ness
Marrickville Bowling Club, Sydney
Friday, 7 April 2023

Photos: Shona Ross
Seventeen years after they last stood together on a Sydney stage, The Crisps are hitting the road up and down the Australian East Coast, partly to promote the release of an EP and partly for fun. Tonight's show is number-two of the run and happening on the Friday of an Easter weekend.
Read more: The Crisps nail it on a night of Easter comebacks
Details

By

The Barman

The Barman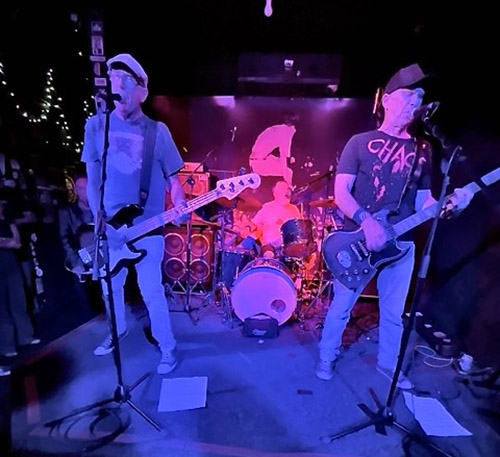 Rocks
The Strike-Outs
The Jane Does
The MoshPit, St Peters, NSW
Saturday, April 1 2023
Punk rock takes us all back to a simpler time when schooners were cheaper, carpet was stickier and life much simpler.
The humble MoshPit bar at the St Peters end of King Street in Sydney aims to capture that simple spirit. It's all dive bar ambience and vintage posters, and its modest capacity and open-door booking policy make it a much-needed nursery for the city's underground bands.
This show was a mix of the old and the new. It was a 3pm kick-off and the place resembled the back bar of an RSL club at two-up start-time on ANZAC Day with a battalion of old soldiers lining its walls.