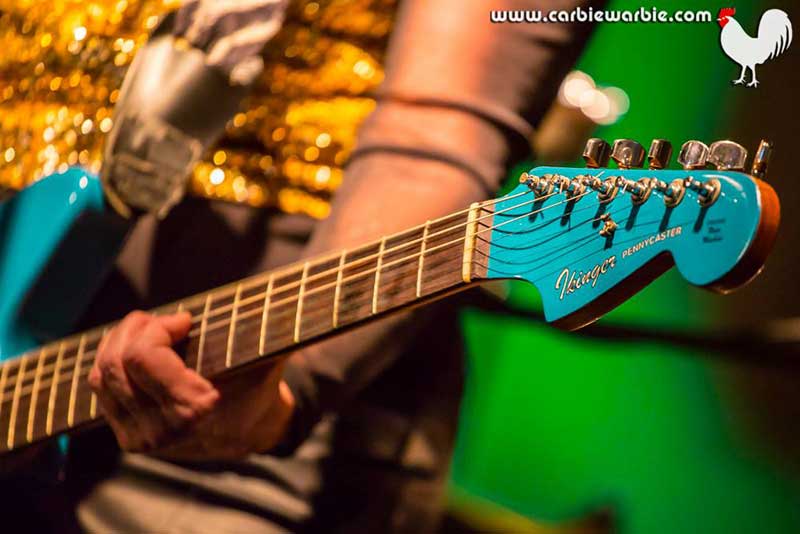 Penny and her trademark Ikinger Pennycastor. Carbie Warbie photo
1. Kid Congo and The Pink Monkey Birds at The Caravan Club, Melbourne - Wow!!! What a band!!! It was like being given a music lesson!

2. Radio Birdman, Max Watts, Melbourne. A really diverse and powerful set of new and old classics.

3. James McCann and the New Vindictives - James McCann's new band is truly awesome - punk meets well crafted songwriting with a good strong dose of youthful & invigorating mayhem. I have been guesting as vocalist and guitarist at their live shows singing a Spencer P. Jones song and another I co-wrote with James for their soon to be released album.