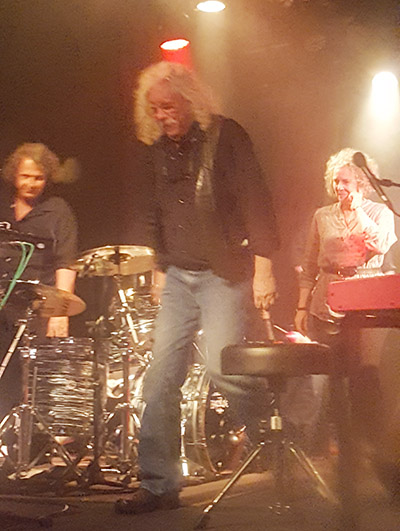 Arlo Guthrie
The Gov, Adelaide
April 24, 2019
Jeremy Tomamak photos
One of the things that really got to me the very first time I saw the film "Alice's Restaurant" (on late night telly, back in the days when Adelaide only had four stations) was the mutation of black humour, intelligence, and improbability running through the film like a twisted thread of opal.
Not least is the fact that Arlo was (in 1967, at the height of the Vietnam War and the draft) declared by the US Army as "not moral enough to join the army."
As Arlo told Rolling Stone: "I never thought of "Alice's Restaurant" as being an anti-war song, but you can't run a war being that stupid. You won't succeed in the war and you won't succeed in other things either. And I think that's some of the lessons we still have yet to learn, you know?"
And tonight, I wonder what we're in for. His father, underground folk guitar hero Woody Guthrie, died of Huntington's disease (HD), also known as Huntington's chorea in 1967, at the age of 55, and when Arlo was just 20.