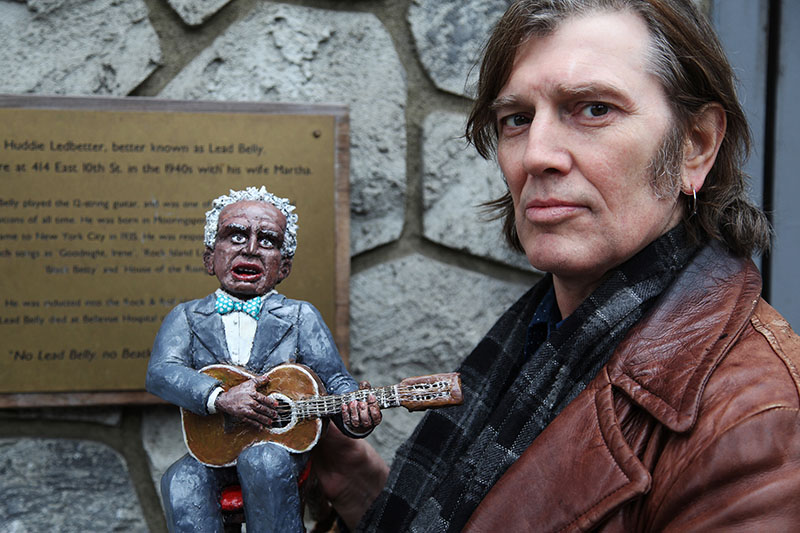 Former Lubricated Goat frontman Stu Spasm (real name Stuart Gray) is the subject of a new short documentary, which focuses on his work as a sculptor of creepy cult figurines. Part of a series called New York Hustle, which was produced by New York-based Aussie expats Angelica Von Helle and Matt Reekie, and you can watch the doco after the fold below.
Spasm, who left Australia in the early '90s and has been based in NYC for the best part of three decades, continues to make music with his latest outfit The Art Gray Noizz Quintet while supplementing his income by making and selling his sculptures. Sculptures shown in the film include Alice Cooper, Suzi Quatro, Charles Manson, Rowland S. Howard and Leadbelly.
Spasm spoke with Danger Coolidge about his work as a visual artist.