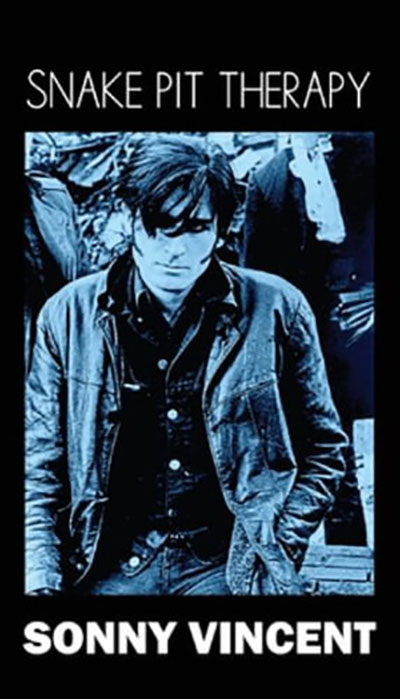 Snake Pit Therapy by Sonny Vincent (Far West Press)
Don't let its diminutive size lull you into thinking this book is in any way insubstantial. It's pocket-sized so you can carry it on your person - like a concealed weapon.
Punk survivor Sonny Vincent's first formal foray into being A Published Author packs a hefty punch in its 91 pages. Is it a memoir, a collection of prose or a bunch of musings from a hyperactive, creative mind? All of the above.
It's not just punk rock and roll. "Snake Pit Therapy" bounces from childhood rejections of authority to tripped-out excursions around a dry-cleaning shop ('You get $100 a day and all the cocaine you can snort," read the note on the laundromat's bulletin board'.)
There's a bizarre vignette ("My Evil Little Krishna") arguing with itself in the finest post-modern style, an ode to formica and an impenetrable prayer. There's a story of a doomed smalltown newspaper run scam.