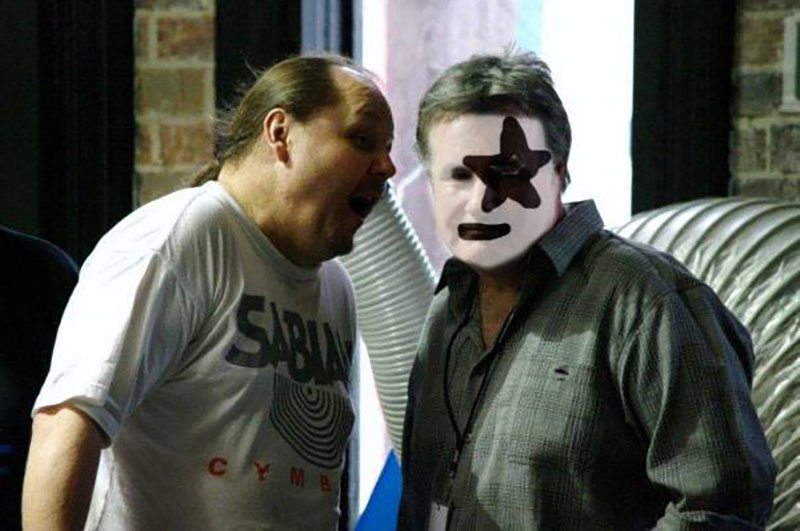 The Celebrity Roadie informs The Barman that he can't go out in public like that. As usual, he's ignored. Kyleigh Pitcher photo.
This is a Top Ten of two parts. First, live gigs, and second, albums. You know. Second part, different from the first.The rule of not reviewing my own gigs goes right out the door from the get-go. Got an issue with that? See you in the carpark...
Chris Masuak and the Sydney City Wave Riders:
This was a sensational run of shows- a mini-tour in and around Sydney because that's all that time allowed - by Klondike and his crack band of Tony Bambach (bass) and Stuart Wilson (drums). Great players, top blokes. Armed with a killer setlist drawing on most of Chris's back catalogue, the guys fired from the get go. Many of the versions surpassed the originals with Maz playing two guitar parts, as few people can. The shows blew away much of the skullduggery and malakarey involved with certain ghosts from the recent past.
HITS at Marrickville Bowlo
You can't keep playing the same old songs or you'll get staid and there's no sign of HITS doing that just yet. Members are now scattered the length of the East Coast so it can't be easy getting together…or maybe that's a blessing in disguise because it keeps things fresh. They continue to be THE Aussie band to follow.