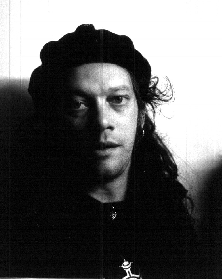 Dead Moon drummer Andrew Loomis has passed away after illness, according to the band's Facebook fan page. Loomis had to stand down from the band on the sporadic shows it has played of late. This statement was posted a couple of hours ago:

"He took a sudden and sharp, unexpected turn for worse a couple of weeks ago and has been in the hospital since February 25. Tests determined he had a series of mini strokes at home, then developed respiratory problems over this past weekend. This morning he was put on a morphine drip (and) passed peacefully."
Loomis was originally diagnosed with cancer but was free of the disease when he passed away.