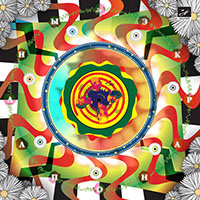 Unconditional Loop – Ekranoplans (LedaTape Organisation)
One of the enduring paradoxes of the past 18 months has been the adherence of certain apparently progressive communities to the discourse of compliance.
For communities that see their antecedents in rebellion, hedonism, nihilism and two-fingered defiance in the face of state intervention, cleaving to the rhetoric of "doing the right thing" is worthy of lengthy academic analysis – even more so when the impact of compliance on the very existence of fringe communities is thrown into the mix. Still, the discourse of 60s radicals is polluted with self-serving assertions of piety, so it's nothing new.
Compliance is a necessary thread in social fabric, but it's not an ends in itself, nor is its practice an invitation to prance around wearing the thin cloak of moral piety. Because no society ever progresses without judicious acts of non-compliance, compliance is a behavioural instinct that must always been second guessed.
Unfortunately, in the current warped political climate, libertarian protestations of 'freedom' – itself a nebulously defined and ideologically charged term rarely understood by its cheerleaders – have been become the rambling tropes of wingnut conspiracy theorists and renegade elected officials who wouldn't know their Derrida from their derriere.
So where does that leave Melbopurne's Ekranoplans? Bent, most likely, but in a good way.