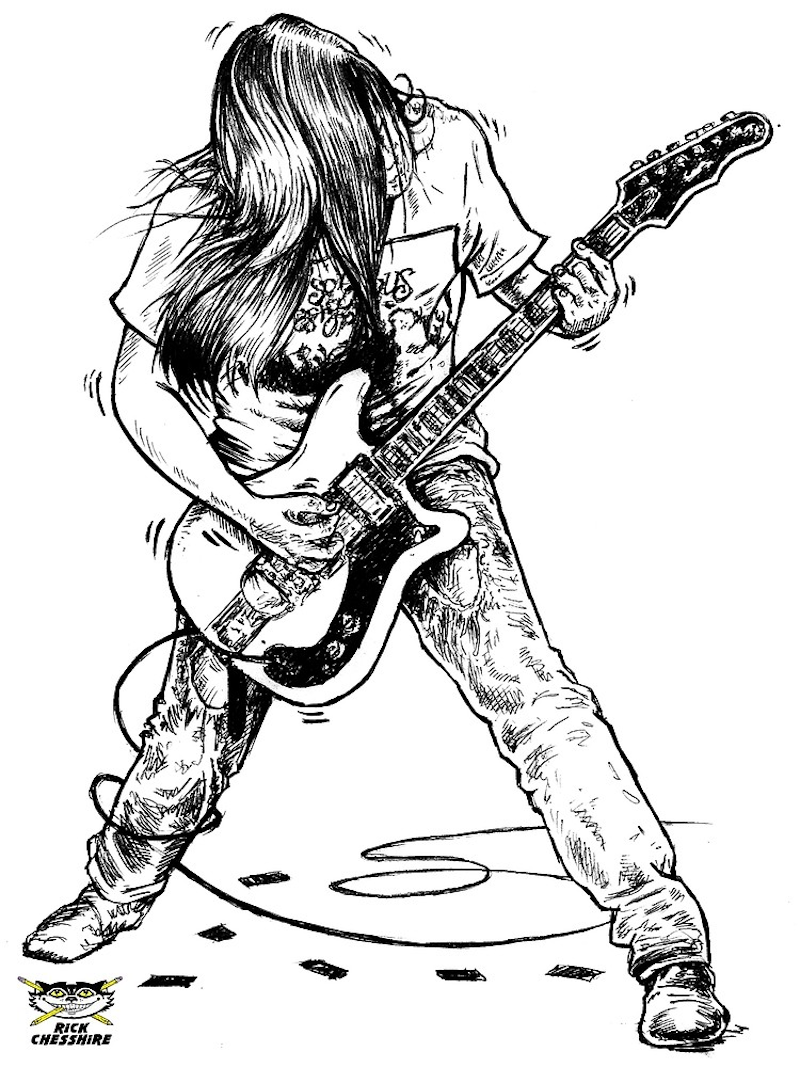 Rick Chesshirecartoon.
Australian underground rock and roll has suffered another loss with the passing of former Bored! leader Dave Thomas, aged 56. Thomas had been fighting cancer.
Thomas co-founded Bored! in Geelong a satellite city of Melbourne, in 1987. The band was an early blend of punk rock and metal, and spawned a scene dubbed "Geetroit" for its trademark power and high-energy.