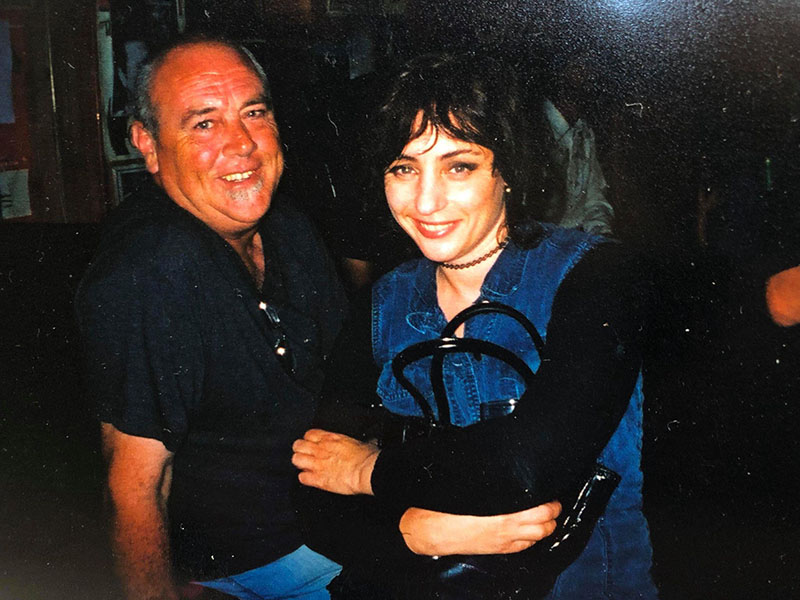 Greg Sawers & Penny Ikinger - photo by Loene Carmen
PENNY IKINGER
Siolo artist and ex-Wet Taxis and Sacred Cowboys member
Melbourne, Victoria, Australia
2020 started with a bang! I was treated to an ear-splitting performance from X at their Bushfire Relief Benefit show at The Spotted Mallard. in Brunswick, Melbourne. It was like travelling through a time warp littered with gritty rock n roll riffs and howls. The ones that X do best. They've still got it!
I was taken on another spin by a stellar line up of Guitar Wolf (Japan), 5,6,7,8's (Japan) and Rocket Science at The Tote and also saw Japanese band The Jetboys at the same venue. Guitar Wolf and The Jetboys, arguably two of the best punk influenced rock bands of this day and age, are brutal. They play loud & fast with utmost conviction. Whatever it was they were singing about I was sure it was sacrilegious. It felt that way and that's what counts.
The Schizophonics (USA) also performed in Melbourne (The Tote again!). This relatively youthful three piece exploded all over the stage and reassured that rock 'n' roll is not dead. Not that I ever thought it was, but that's what 'they" keep telling me…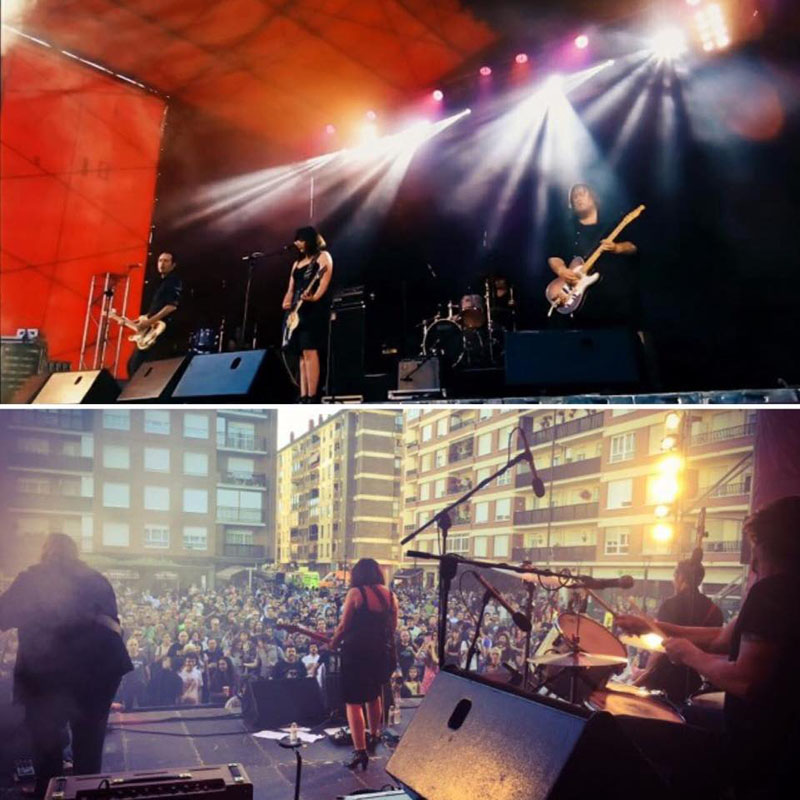 Penny onstage with Dimi Dero, Vinz Gulluliy and Johnny Casino at Andoaingo Rock Jaialdia in Basque Country.
In no particular order:
1. GUITAR WOLF (Japan) and Mach Pelican at The Bendigo Hotel, Melbourne
Ah! Guitar Wolf! Boy, can these guys fly! Liberating and exhilarating to listen to and watch. Every now and then I go to a gig and get a guitar lesson for the price of the entrance fee! This is the second time I have seen these guys, and there I was, right up the front again, with my comrade in arms, Julian Wu, protector of rock 'n' roll women in volatile crowds.

2. CHARLIE OWEN at The State Library of Victoria, Melbourne
Charlie melded instruments - electronic, electric and acoustic - in a way only Charlie knows how. Situated in the Reading Room of the State Library of Victoria, a tremendous building built in the gold rush era of the 1850s, the setting was opulent and reverential. Charlie had his very own pulpit/stage so to speak and kept us spellbound for an hour or so.