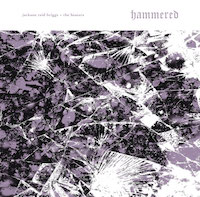 Hammered - Jackson Reid Briggs and the Heaters (Grubby Publications/Beast Records)


"Hammered" is a term I associate with a different era. A time of binge weekend drinking, gratuitous displays of alcoholic masculinity, bloviated local sporting club identities, sub-optimum musical soundtracks (I'm sure I remember hearing Dennis Leary's "Asshole" about 63 times one Saturday night after a long day in the field) and bleary-eyed Sunday morning recoveries. They were best of times, but only until you come to your senses.
But Jackson Reid Briggs and the Heaters get you "Hammered", it's a thing of perennial excellence, an ordeal that makes you stronger, better, all the attributes you thought that slab of Southwark Premium was going to do.