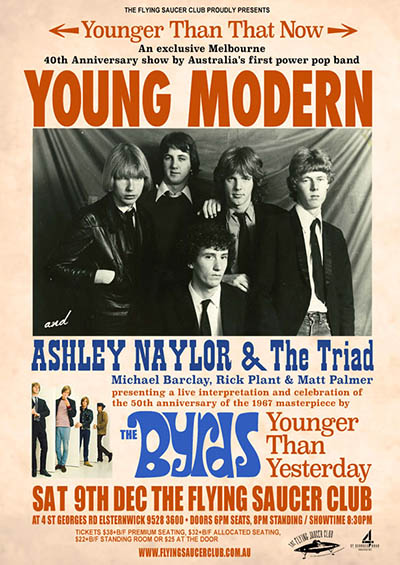 Australia has produced a number of fine powerpop bands over the years. One of the first – the very first according to US bible Bomp! Magazine – was Adelaide's Young Modern. One of the most successful has been Even.
The link between both bands will be underlined by a special show in Melbourne on December 9, where Young Modern will team with Even's Ashley Naylor and one of his other bands, The Triad.
Young Modern will be celebrating 40 years, while Naylor and The Triad will salute mutual influence The Byrds.

Young Modern debuted in Adelaide – supporting Radio Birdman – in 1977. The band was formed by singer John Dowler, a seminal figure who's been talking about Big Star since the '70s.