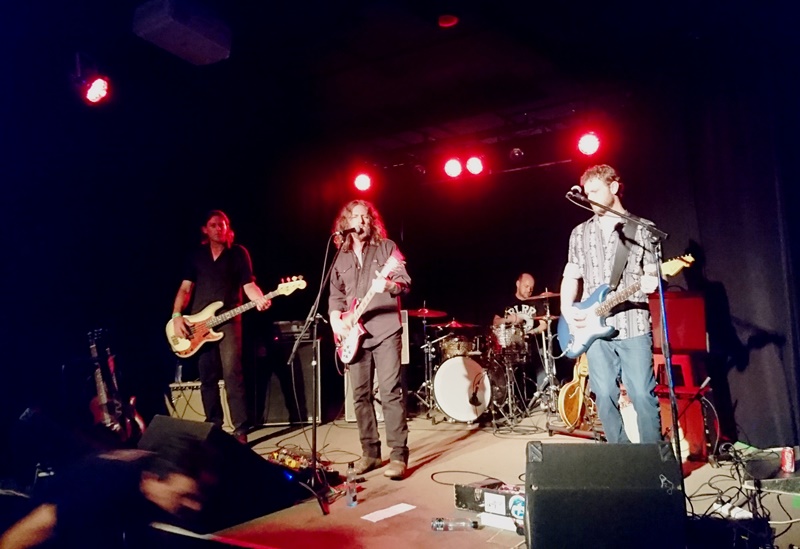 In an alternative universe where justice prevails, Leadfinger would be spending their Friday night cranking out a two-hour set to a packed Hordern Pavilion. Five-thousand sweaty people would be singing along to every word of every song from their newest - superb - album.
Instead, they're middle-of-the-bill and out front of a half-full Factory Floor in Marrickville. And the thing is, to watch them and to listen to those brilliant songs played with such passion and fire and love, you wouldn't know the difference on stage.
This was only my second Leadfinger show. My first was at the Blood Bank Benefit for Mick Blood in 2014. I'd heard of them but not heard them. I spent the next 40 minutes standing there with my jaw on the ground going "Who the fuck are these guys and where have they been all my life?" Now to be fair, I had waged a blitzkrieg on sobriety that day and only remember general amazement, and a scorching cover of "City Slang", but I blabbered about them for ages to everyone I spoke to in the real and cyber worlds.