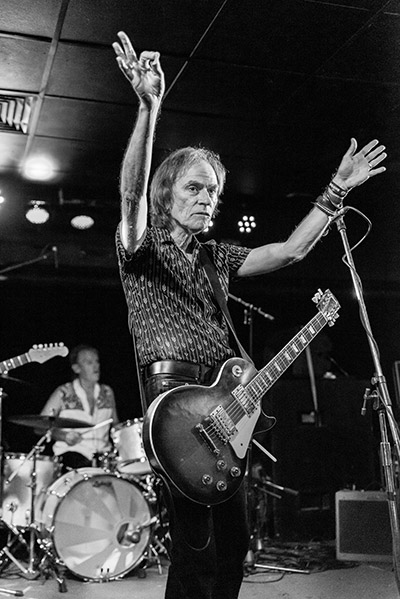 Mick Medew and the Mesmerisers
+ The On and Ons
+ Pocketwatch
Marrickville Bowling Club, Sydney
Saturday, 5 November 2022
Photos by Vic Zubakin of Look Sharp Photography
The 1980s was in many ways a dire period in music: if you look at the charts or are forced to endure a few re-runs of "Countdown", you'll agree. Mainstream music was based on synth and a chorus pedal, gated snare and re=recordings of "Funky Town". And there was fucking Phil Collins and his drums.
The padded shoulders and "eat the poor" mentality that saw the rise of the trickle down economics of Reagan and Thatcher. Whenever I see any sentimental recall of the '80s, I run the other way. The exceptions lie in pockets of underground music
Sydney particularly reacted against the culture of Ken Done tea towels and pastels and third rate sounds. We real street music with some of best bands in the world, many of whom you could see live for five bucks.
Just as then, we still have a Sydney underground music scene in 2022. We can still see shadows and glimpses of the past and talented young bands who have been handed the baton.