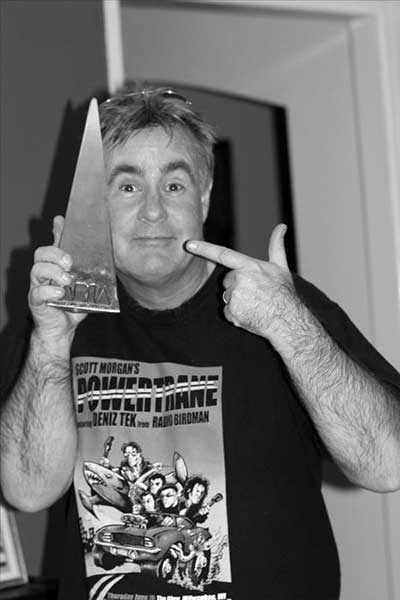 In no particular order...here's the best of 2016:

"Brujita" - Chris Masuak and The Viveiro Wave Riders
Best rock pop record of 2016 by a long way. Did I mention it's on I-94 Bar Records and you can buy a copy here?
"Friday Night Heroes" - Leadfinger
The soulful Sydney-via-Wollongong rock and roll band par excellence just keeps getting better.
"Evolution" - Tamam Shud
Damn, if this doesn't rock I don't know what does. Veterans from the beginning of time (well, birth of Australian surf-psychedelia) sound dirty and relevant at the same time. They deliver the goods live, too.
"Post Pop Depression" - Iggy Pop
His best album since "New Values". Big grooves and melodies with a sharp, Germanic essence, it's proof that Iggy needs another talent to bounce off to deliver his best work.
"Diamond In The Forehead" - Garry Gray and The Sixth Circle
The album was killer and the short run of Sydney shows was just as good. Were you you? One day you might claim to have been. Nice people, to boot.
"Lost Cities" - Ed Kuepper
Ed's been an underrated treasure since finding his solo feet in the late '80s. This adds to the considerable body of work. An album of great songs with understated intensity.

Kylie Pitcher photo