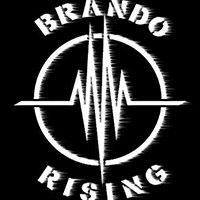 Ripley Hood in front of Brando Rising. Robert Brokenmouth photo.
In which your scribe receives news and loses it a tad. This is a very partial review… I missed quite a few things … oh, dear.
So, an Adelaidean in Melbourne negotiates buses, trams, and other hurdles (including a Lebanese cab driver who's lived here for 40 years and still has an accent like a wheel of cheese to a plastic butter knife) to arrive at a record shop.
With a Budget flat-bed truck outside.