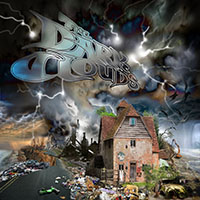 My Way Or The Highway – The Dark Clouds (self released)
It took 'em a couple of goes but it's finally recorded and released and it's a triumph. The Dark Clouds'second album "My Way Or The Highway" is as bombastic, in-your-face and rocking as you could have hoped.
It's seven years since "After The Sun" but cut 'em some slack: a plague intervened and that managed to fuck up the plans of the best of us. The Wollongong band did convene in a studio in-between waves of COVID, but weren't happy with the results.
"After The Sun" had its best moments when it wilfully matched the best Aussie underground sounds of the '80s to lyrics laced with wry societal observations. The state of rock and roll, the inane cult of celebrity and the dumber side of life in The Lucky Country all got their comeuppance, done in a style that nodded in multiple directions.