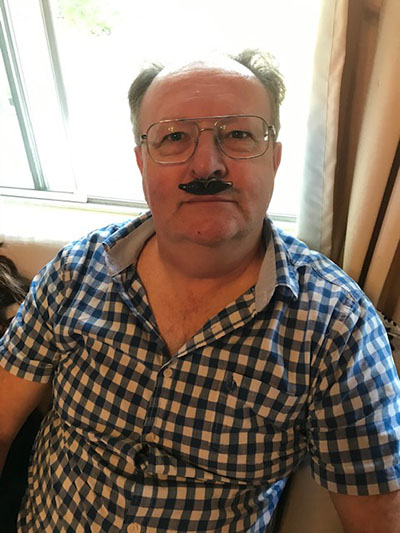 Robert Brokenmouth
Barfly
Adelaide

The Barman sent me a message asking some folks to tell us all about our 2020 top tens.
Apart from new recordings from the likes of Hugo Race, Velatine and Michael Plater, and the other few I've written about during the year, I've not been listening to a lot of music. Read a lot (including the three books I've reviewed here - the best three music books I've read this year), including a few Stephen King, Clark Ashton Smith, John Wyndham and a few books on plagues past and present.
But really. 2020, huh? What a trip. So many dead. Wept more than a few times myself - but hey, my life's a doddle by comparison to the misery of so many.
But hey! First, we got to see an utterly evil President of the United States trainwreck, taint (and generally fist-fuck with studded gloves) any world-wide respect the USA ever had. I don't use the term 'evil' lightly.
Apart from being genuinely narcissistic and wilfully ignorant, Papa Ubu took great delight in splitting the country into a condition very close to civil war, while being utterly unmoved by the hundreds of thousands who got ill, and the thousands who have died, of which he is a goodly part to blame. If you wrote a modern take on Pere Ubu, Trump would be your starting point.