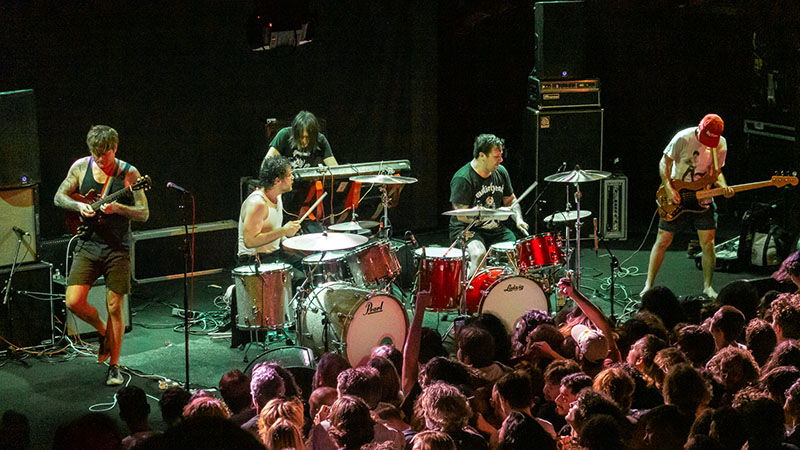 Osees
+ R.M.F.C.
The Metro Theatre, Sydney
15 February 2023
Photos- Vic Zubakin / Look Sharp Photography

Osees have been landing on Australian shores for more than a decade and consistently leaving an impression as a "must see" band. Over the years, I have been in conversationswith people who have raved about the powerful live experience, the guitar sound and the energy.
When I heard claims they were "one of the best live rock bands in the world" I was always dubious. Let's face it: rock roll can be about hype and creating a myth. Finally, I had an opportunity to witness what all the talk has been about.
Band leader John Dwyer is someone who anyone making independent original music should greatly admire. Over 26 years, there are 33 albums he has produced, or played on. Dwyer is the last of a breed: the rock 'n' roll outlaw and fringe dweller completely living the music.
In the last decade, with intense work, he has made a real impact, supporting his music with shit jobs like stacking shelves, with one focus: Running his own label, creating art, playing in a band and driving his part of a cottage industry.