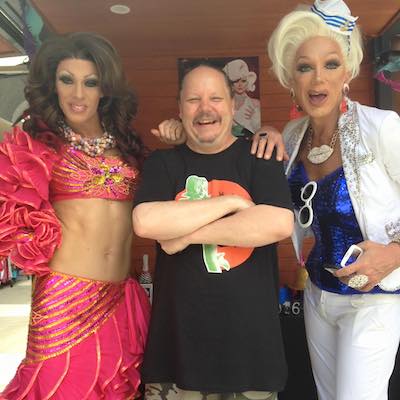 Open Season - Mick Medew and The Mesmerisers
Firstly declaring an extreme bias and a conflict of interest with this one, Mick's second offering from the Mesmerisers is even better than the last. The addition of ex-Tribesmen tub thumper Michael Charles has added muscularity to the band and they go from strength to strength. Some Sydney and Newcastle Birdman supports really won them some new fans. Brian Mann created a stunning sounding record. My fave album of the year. 


Address to the Nation - Chris Masuak and the Viveiro Wave Riders
Again, another declaration as I've worked closely with Chris over the past thirty years. My second fave of the year… beaten by a short nose. Chris writes killer songs… plays guitar better than any player I have worked with and has a band so tight I couldn't slide a fag paper between it. A great album, and it gave us a few wry smiles.

The Festival of Sue (X, New Christs et al)
The shock of Sue Telfer's passing pulled together a stellar line up talent who delivered on an emotional night. There were some killer performances but my top two were the New Christs, whose emotion tinged performance left no doubt that they are a top echelon act… but man of the match for mine was Steve Lucas and X. It was a blinding performance, Steve sang and played better than I have heard the band in years, Kim Volkman & Geof Holmes snarled and snorted like a beast. The Barman and Tiffany Palmer did a great job getting it all together, and we raised a great sum of cash for Support Act. I'd like to think Sue would've approved.