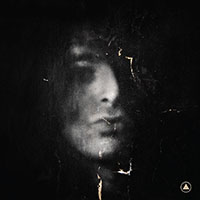 Mutator - Alan Vega (Sacred Bones Records)
"Mutator" is Alan Vega's 12th solo album and also his first posthumous record of (apparently) several more to come on Sacred Bones Records. Vega also released nine collaborative LPs in his lifetime, Suicide a total of five studio and five stand-alone live albums (not including a rather incredible box set). Not a bad innings at all.
The I-94 Bar's Bob Short once observed that most people don't get into much music past their 20s, and I agree; and Suicide are a classic example. Of the people who fell head over heels for this outfit when they first heard their first LP (I still remember where and when I heard it, and also when and where I heard a UK bootleg of the Clash support gigs) most seem to rave only about that first LP, but seem unaware of the second, or even the ROIR tape, or any of the band's later LPs.
Of Vega himself, only a handful seem aware of the extraordinary impact his first two (now unavailable) LPs had on the underground, and the overground impact his third, "Saturn Strip" had, particularly in Europe.