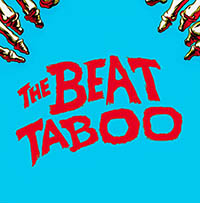 This is swampy, tub-thumping, blues-y bayou rock and roll with more meat on its bones than a fat lady in a St Kilda cake shop at lunchtime. Of course it's from Melbourne, but it probably's done time washing dishes in a Memphis roadhouse, soaking up Alex Chilton stories.
The Beat Taboo take their cues from so many different places that you could easily name-drop half-a-dozen influences and come up winning and grinning. I suppose the Cramps are the obvious one (dig the "Human Fly" references on "Splinter Beach") but that's a tag that's as limiting as it's lazy.
Looked at their whole career, the Cramps were really a portal leading back to a rich assortment of '50s rockers and freaks. To whom, The Beat Taboo (and plenty of other garage-y bands) owe a deep debt.