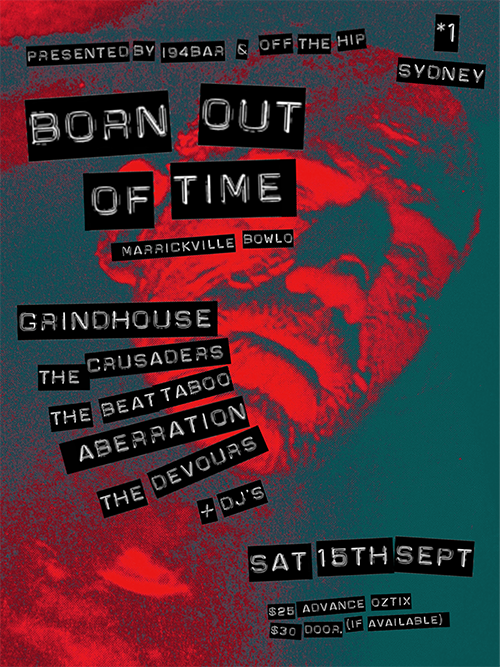 Call it a gathering of the garage rock tribe or a gig for underground music's disaffected, but the "Born Out of Time #1" bill of high energy bands is going to rock Sydney's socks off.
A mini-festival of awesome proportions at Marrickville Bowling Club in Sydney on Saturday, September 15, it's the first of a series of national shows to showcase the best REAL Rock n Roll in the land.
Presented by Off The Hip Records and I-94 Bar, "Born Out of Time #1" features a line-up of motor-headed Melbourne punks Grindhouse; kings of fat 'n' drunken stupidity The Crusaders; new voodoo crew The Beat Taboo; revived and resurgent Sydney punks Aberration; and young Melbourne band The Devours.
"The concept of Born Out Of Time is to take bands from the label, and others, to places where they might not otherwise play," says Off The Hip Records honcho Mick Baty.
"It's a value for money, five-band bill that echoes the sort of nights that made the Sydney Trade Union Club famous in the 1980s."
The Crusaders will be making one of their all-too-rare appearances and their first since supporting The Sonics in Sydney two years back.
The Beat Taboo
is a group of Melbourne veterans with a swamp-voodoo
album
"Dirry Stash" making noise in Australia and overseas.
Sydney fans of Portland's mighty The Sonics take note: The previously scheduled performance date of Sunday October 2 at The Manning Bar has now been brought forward to Friday, September 30. Support acts (The Crusaders and The Pink Fits) remain the same and all tickets purchased remain valid for the new date.
Unfortunately, Newcastle has been lost in the shuffle with all tickets purchased to be refunded at the point of sale.
In related news, all supports are now locked in. Check the dates below for the added goodness at your chosen show: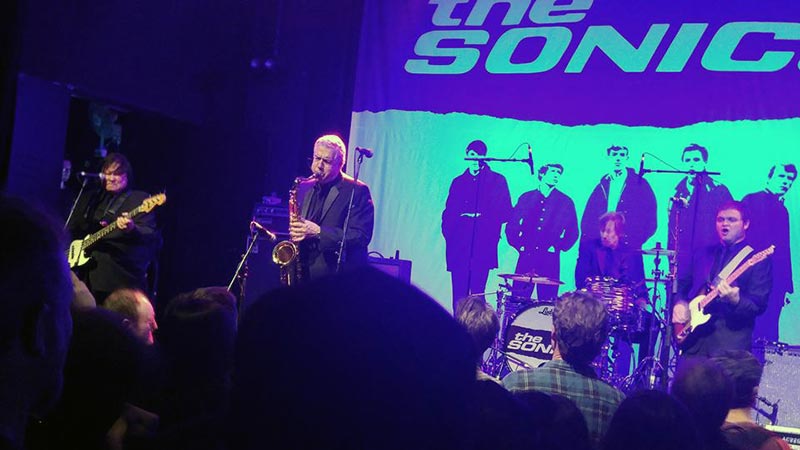 Ian Amos photo
The Sonics in Sydney? What you got out of this gig depended on what you wanted.
If you longed for a show by the "classic" Sonics lineup of "Boom" and "Here Are The Sonics" albums you were always going to be fresh outta luck. That band hasn't existed since 1967 or '68. If, however, you wanted a great rock and roll gig with spirited and often inspired renditions of the band's back catalogue, you almost certainly walked away with a big fat smile on your dial.
In most minds, The Sonics were the surprise packet of the first DIg It Up! travelling revue in Australia a few years ago. Sunnyboys might have been sentimental favourites, The Fleshtones the dynamic attention-getters and Hoodoo Gurus the much-loved headliners, but The Sonics tore the house apart with a raw and righteous set that belied their superannuant appearance.
Let's make it plain: The Sonics unwittingly made the template for garage punk in the '60s and did their reputation justice in Australia.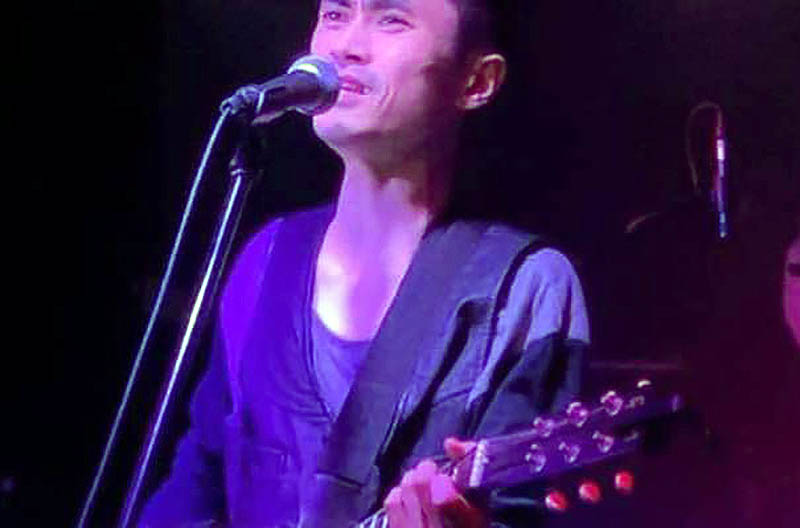 The Crusaders : The Kids Are All Wrong(Documentary)
Poly Styrene: I Am A Cliche (Documentary) screened on NITV
Devolution: A Devo Theory (Documentary) screened on ABC TV