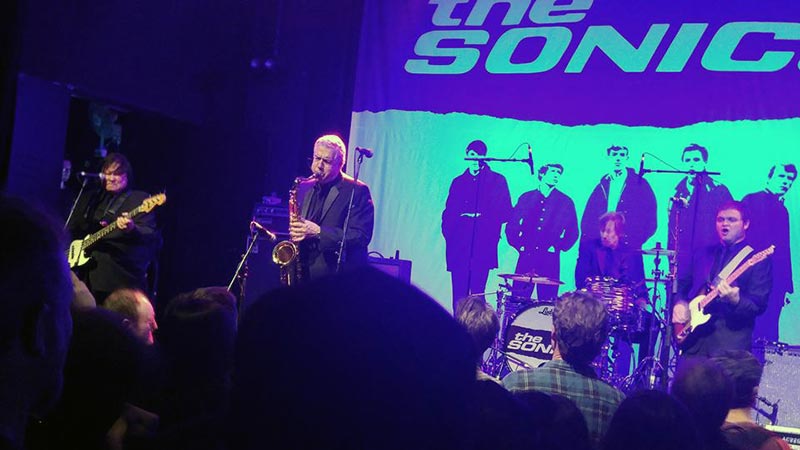 Ian Amos photo
The Sonics in Sydney? What you got out of this gig depended on what you wanted.
If you longed for a show by the "classic" Sonics lineup of "Boom" and "Here Are The Sonics" albums you were always going to be fresh outta luck. That band hasn't existed since 1967 or '68. If, however, you wanted a great rock and roll gig with spirited and often inspired renditions of the band's back catalogue, you almost certainly walked away with a big fat smile on your dial.
In most minds, The Sonics were the surprise packet of the first DIg It Up! travelling revue in Australia a few years ago. Sunnyboys might have been sentimental favourites, The Fleshtones the dynamic attention-getters and Hoodoo Gurus the much-loved headliners, but The Sonics tore the house apart with a raw and righteous set that belied their superannuant appearance.
Let's make it plain: The Sonics unwittingly made the template for garage punk in the '60s and did their reputation justice in Australia.