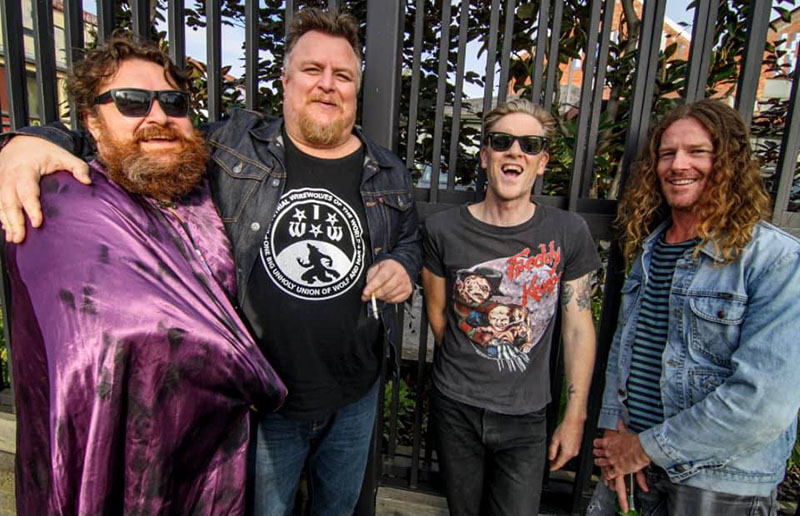 Swedish Magazines
+ Thee Cha Cha Chas
Old Bar, Fitzroy, Victoria, Australia
Friday, 3 December 2021
When Nick Carraway suggests the impossibility of recreating the past, F Scott Fitzgerald's nouveu-riche protagonist Jay Gatsby is incredulous. "Can't recreate the past? Why of course you can!" Gatsby, of course, is wrong. The past, as vivid and real as it may seem to us, cannot be dialled up like an old movie on the latest streaming service. At best there are flashes of lived experience, memories that loom large in consciousness, recollections skewed and exaggerated.
I can't remember exactly when I first saw the Swedish Magazines. Probably about 2003 or so, I think, in a world that seems quaint by comparison to today. Van and Cal Walker had already been in Melbourne for a couple of years or so. They'd been noticed by the right people around town, if not the people with the money and connections to catapult them down the road of commercial success.