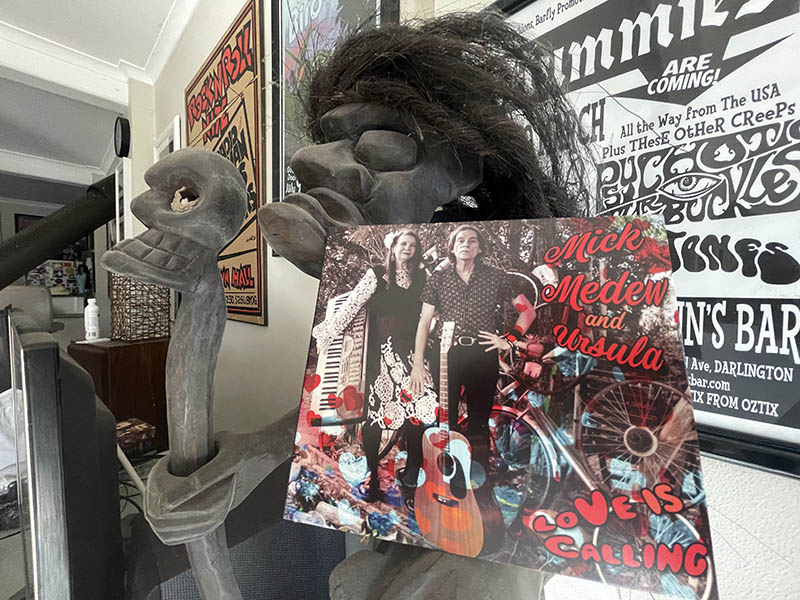 Excuse this blatant plug but we're proud to announce that "Love is Calling" - the debut album for Brisbane duo Mick Medew and Ursula and one of the special records to emerge from the fog of COVID, has fnally been released in physical form (CD) on our own I-94 Bar Records.
"Love Is Calling" has already been featured as 4ZZZ's Album of the Week in Brisbane. Mick Medew and Ursula is rock and roll legend Mick Medew (Screaming Tribesmen) and musical and life partner Ursula, formerly of underground Brisbane synth pop band Ironing Music.
"Love Is Calling" was conceived from a series of live Sunday afternoon lockdown streaming shows the duo delivered from their northern Brisbane suburbs home at the height of the pandemic. You can hear the tracks on our label
Bandcamp
and the Brisbane launch is at Platform 5 Cafe & Bar, on Junction Road in Lutwyche, Brisbane, at 2pm on July 9.