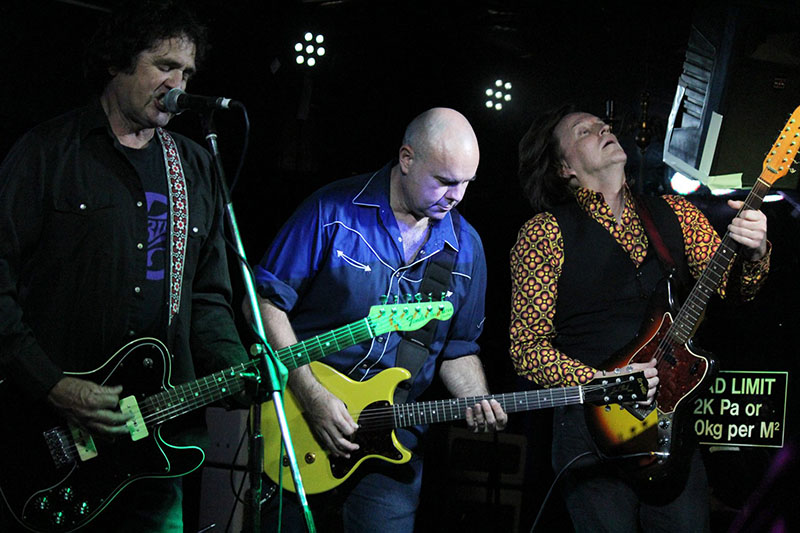 The On and Ons Glenn Morris and Jon Roberts with guest guitarist Murray Cook . Shona Ross photo
At the risk of stating the bleeding obvious, this was a night of three contrasting but not dissimilar bands when The Smart Folk, Loose Pills and The On and Ons weaved their guitar pop web over Marrickville Bowling Club. It was also the album launch for The On and Ons' wonderful CD "Welcome Aboard".
These sorts of night are infrequent in Sydney these days. Ones where the bands on the bill complement each other and the venue doesn't turn people off, so they turn out in good numbers.
You're here to read a live music review? Hang in there. There's a bit of preaching to go through, first...